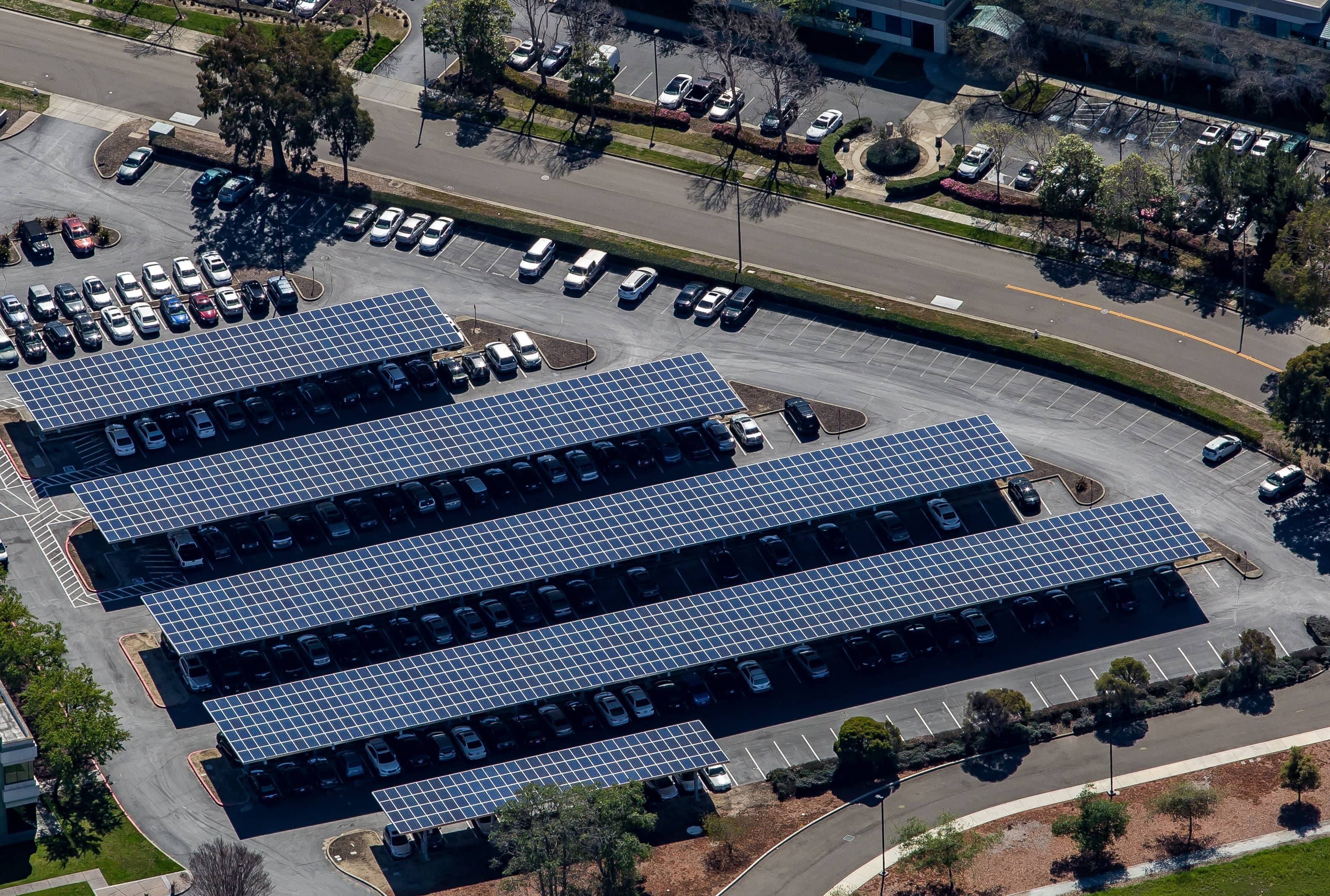 Blue Oak Energy and Sun Air Solar have announced the completion of a 259 kW rooftop solar PV system atop a facility occupied by Abbott's diabetes care business and the Federal Aviation Administration.
Located near Oakland International Airport on Bay Farm Island in San Francisco's East Bay, the new rooftop system complements an on-site 549 kW solar carport completed earlier this year by Blue Oak Energy. Totaling 808 kW, the two installations together make up the largest solar PV system in municipal utility Alameda Municipal Power (AMP) territory.
The companies say a strong public-private partnership with AMP, whose solar rebate program, in concert with the federal investment tax credit, enabled the rooftop and carport projects to move forward and made the overall project a success. The utility has several programs that support renewable energy and energy efficiency, helping to further reduce greenhouse-gas emissions. In 2015, some 20% of AMP's electricity came from renewable energy sources.
"Alameda Municipal Power was pleased to partner on this project and support the growth of solar power in Alameda," states Liz Warmerdam, AMP's interim general manager. "This project recently became the final project to reserve funding from AMP's solar rebate program, which was created by the State of California."
Harbor Bay I & II LLC, the property owner, says it is pleased to provide the added amenities of covered parking under the solar PV carport canopy and the electric vehicle charging stations to its tenants. The solar installation supports corporate sustainability goals and LEED certification, while increasing the environmental quality for the greater Alameda community.
"We believe that solar energy is a win for businesses, the community and the environment," comments Steven Ross, owner of Sun Air Solar, the PV system owner. "We are excited about our solar installations pipeline."
In tandem with the solar project, and at Abbott's request, Sun Air Solar also doubled the number of its on-site electric vehicle charging stations to four.
Photo: The new 259 kW rooftop system complements the recently completed 549 kW carport PV system.