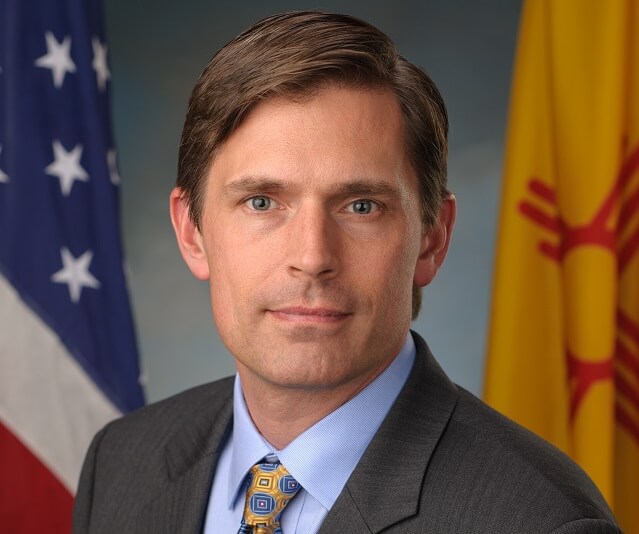 U.S. Sen. Martin Heinrich, D-N.M, has launched the Solar Toolkit, an online guide to connect local governments, tribes, schools, rural businesses, local power providers, and others with the resources they need to build solar into their portfolios in New Mexico.
Heinrich was joined by Albuquerque Mayor Tim Keller, Albuquerque City Councilor Pat Davis, Central New Mexico Community College President Kathie Winograd, Sandia National Laboratories Principal Member of the Technical Staff Sandra Begay, State Director of Environment New Mexico Sanders Moore, and other community leaders at a press conference to announce the release of the Solar Toolkit and to share solar success stories from around the state.
"Solar power presents a major opportunity to create jobs and investment in industries of the future – especially in rural areas – and to make the overall economy more innovative, productive, and clean. Solar delivers clean, sustainable energy for less and creates thousands of jobs in our state," said Heinrich. "It is my hope that this Solar Toolkit provides a launching point for local governments, tribes, schools, power providers, rural businesses, policymakers and educational institutions to consider whether solar can meet their needs. The toolkit includes commonly used resources, highlights success stories from around the state and provides reflections from the New Mexicans who have gotten the job done.
"There is no doubt that solar works for New Mexico," continued the senator. "The installed price of solar is lower than it ever has been, and more and more communities throughout New Mexico are building solar into their portfolios. Cities are saving taxpayer dollars, tribes are providing stipends to their members, and businesses in cities and rural communities alike are seeing lower utility bills."
According to the senator, the solar industry now employs almost 2,500 New Mexicans, and it added 1,000 jobs in 2016 alone.
You can view the toolkit here and follow the discussion on social media using #SolarToolkit.