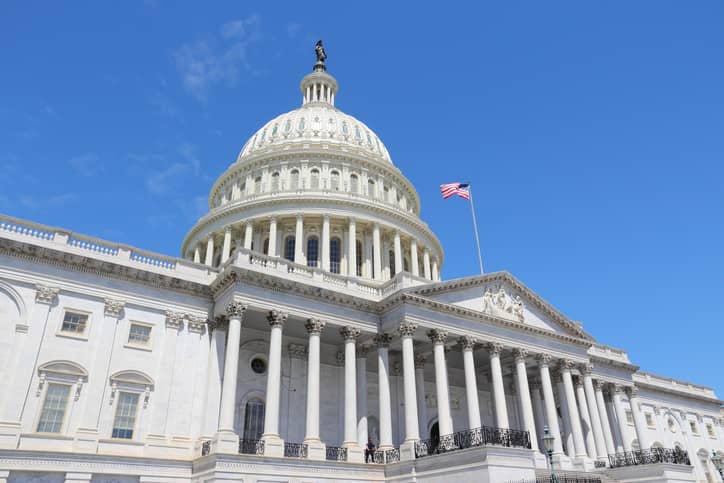 U.S. Sens. Edward J. Markey, D-Mass., and Jeff Merkley, D-Ore., have introduced a Senate resolution calling for generating 100% of the electricity consumed in the U.S. from clean and renewable energy resources by 2050. Other senators supporting the resolution include Bernie Sanders, I-Vt.; Elizabeth Warren, D-Mass.; Al Franken, D-Minn.; Ben Cardin, D-Md.; Brian Schatz, D-Hawaii; and Mazie Hirono, D-Hawaii.
According to the senators, the resolution points to the enormous job creation potential of transitioning to renewable energy sources such as wind, solar and geothermal, particularly in communities with high rates of unemployment or underemployment.
"As a technological giant, the United States must continue to lead the clean energy revolution," says Markey. "Moving to 100 percent clean energy will power job creation that is good for all creation. We can and will meet this goal, and now, more than ever, it is critical that we stand up and fight for our clean energy future."
Merkley says the resolution "sends a message loud and clear to our Senate colleagues: It's time to get serious about our climate efforts with big, bold and rapid moves to accelerate the clean energy economy."
The Sierra Club agrees. In a statement, Christine Hill, the group's deputy legislative director, says, "It's long past time we set a national goal of moving to an economy fully powered by 100 percent clean energy."
The organization, which heads the Ready for 100 campaign, points out that 20 U.S. cities are currently committed to reaching 100% renewable energy.
"Cities across the country have already demonstrated that achieving 100 percent clean, renewable energy is a goal well within our reach, and major corporations like Google are showing the same in corporate America," says Hill. "The question isn't if we can power our future with 100% clean energy – it's how quickly we can get there."
A copy of the resolution is available here.