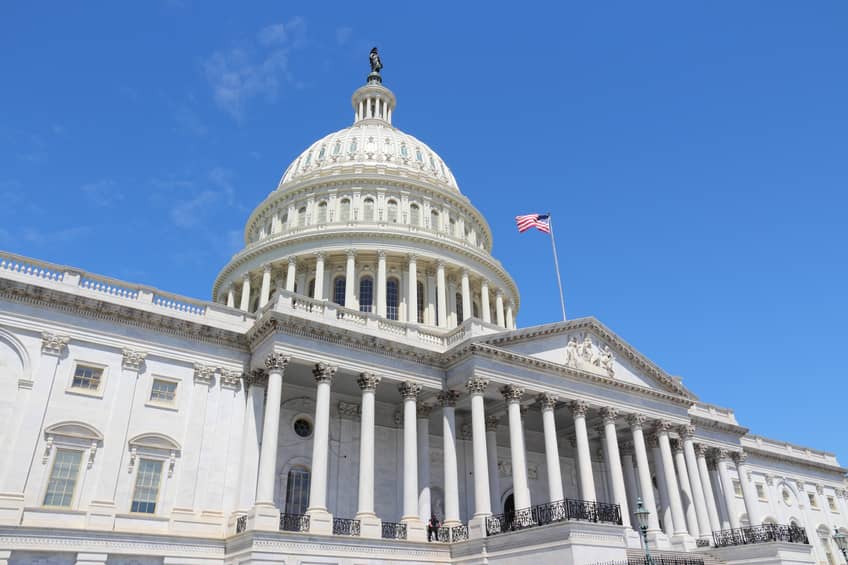 U.S. Sens. Michael Bennet, D-Colo., and Martin Heinrich, D-N.M., have introduced the Community Solar Consumer Choice Act of 2017. The Senate bill, S.1670, would make permanent an existing U.S. Department of Energy program that promotes community solar by providing technical assistance at the request of state and local governments and includes specific provisions focused on boosting community solar in low-income communities. The bill would also encourage federal government participation in community solar nationwide.
The senators introduced the bill in coordination with the first annual Community Solar Summit, which was held in Denver last week. Bennet also wrote an op-ed emphasizing his support for this clean energy development, highlighting community solar's origins in Colorado and underscoring its importance for the country.
"Community solar is one of the most promising developments in renewable energy," Bennet wrote in the op-ed. "It expands access to clean energy resources and helps households and businesses save on their electricity bills. Colorado is leading the way in this new model, but we have only begun to realize its promise."
Unsurprisingly, several solar organizations and businesses have praised the introduction of the bill.
Jeff Cramer, executive director of the Coalition for Community Solar Access (CCSA), says, "CCSA – and its 36 industry members – welcome United States Senators Bennet and Heinrich's leadership to encourage the expansion of consumer choice and access to solar for all through this legislation."
Abigail Ross Hopper, president and CEO of the Solar Energy Industries Association, states, "We strongly support this effort to ensure that more Americans have access to clean, affordable, reliable solar energy. We urge members of Congress from both parties to get behind this measure to expand these important community solar projects to the benefit of all energy consumers."
"Community solar offers an opportunity for virtually any household or business to receive clean energy and utility bill savings from solar power," says Stan Greschner, vice president of nonprofit solar installer GRID Alternatives. "This bill specifically recognizes underserved communities that can most benefit from access to solar and the need to develop targeted solutions to ensure that households at lower income levels can participate."
Paul Spencer, CEO of Clean Energy Collective, notes the national community solar developer has "grown to employ over 100 workers out of our Louisville, Colo., headquarters, with hundreds more engineers and skilled laborers constructing and operating our projects across the country. We see firsthand the benefits these local clean energy projects bring to communities, consumers, and the electric grid, and it is our mission to make affordable community solar an option for everyone who wants it."