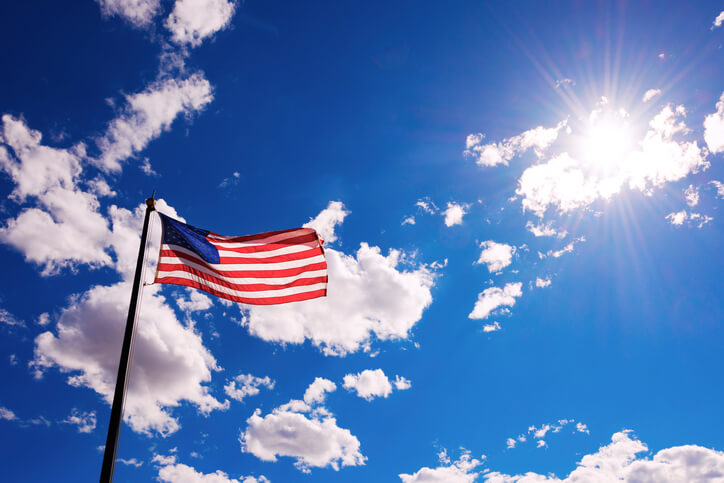 As previously predicted, the U.S. solar market slowed down in the first quarter of 2017 (Q1'17) compared to the record-shattering growth it had last year. Nonetheless, the market still experienced solid growth of over 2 GW of PV in the quarter and saw record-low prices for utility-scale systems.
According to GTM Research and the Solar Energy Industries Association's (SEIA) latest U.S. Solar Market Insight Report, the U.S. installed 2,044 MW of new capacity in Q1'17, marking the sixth straight quarter in which more than 2 GW of PV was installed. The report says solar was the second-largest source of new electric generating capacity additions brought online in the U.S. during the quarter, with solar responsible for 30% of new generation, second only to natural gas.
As the U.S. solar sector grows, installed system prices continue to fall across all market segments, and the report says utility-scale system prices dropped below the $1/W barrier in Q1'17 for the first time.
"The solar market clearly remains on a strong upward trajectory," says Abigail Ross Hopper, SEIA's president and CEO. "Solar is delivering more clean energy, adding jobs 17 times faster than the U.S. economy and creating tens of billions of dollars in investment. With its cost-competitiveness, we know solar will continue to play a growing role in America's energy portfolio."
According to the report, the U.S. residential and non-residential PV markets are both expected to experience year-over-year growth, even as the quarterly numbers saw a drop from last year's record-setting pace.
Specifically, more than a half-gigawatt of residential PV was installed in Q1'17, down 17% from the first quarter of last year. The report says part of the slowdown can be attributed to national installers pulling back operations in unprofitable geographies and customer acquisition challenges in more mature residential state markets like California.
According to the report, residential PV installations in California will fall year-over-year for the first time this decade. Despite this, California remains the largest state market for residential solar installations.
The non-residential solar market – which includes commercial, industrial and community solar installations – grew 29% year-over-year, but was down 39% from a record-high Q4'16. The report highlights Minnesota's growing community solar market, as the state nearly doubled its cumulative community solar deployment in the first quarter.
The report also notes that several other states not as well known for their solar markets saw particularly large jumps in installations in Q1'17, including Idaho and Indiana. Meanwhile, emerging state markets such as Utah, Texas and South Carolina continued their growth.
The utility-scale segment continues to drive the U.S. market, representing more than half of all PV installed during Q1'17. The report says much of the capacity comes from projects that were originally slated for completion in 2016 but ended up being pushed back due to the extension of the federal investment tax credit. And the report adds that this entire year is expected to benefit from those "spill-over" projects.
"Utility solar is on the cusp of another boom in procurement," states Cory Honeyman, GTM Research's associate director of U.S. solar. "The majority of utility solicitations are focused on maximizing the number of projects that can come online with a 30 percent federal investment tax credit in 2019, or later by leveraging commence-construction rules."
According to the report, GTM Research forecasts that 12.6 GW will come online in 2017, 10% less than 2016's boom. Total installed U.S. solar PV capacity is expected to nearly triple over the next five years, and by 2022, more than 18 GW of solar PV capacity will be installed annually.
However, the report cautions that downside risk looms over the long-term outlook for U.S. solar due to the new trade dispute initiated by Suniva.
According to the report, if Suniva's petition proposing a minimum import price of $0.78/W for crystalline silicon PV modules is successful, it could raise system costs between 13% and 35%, depending on the segment. While it remains unclear how the U.S. International Trade Commission will ultimately rule on the petition initiated by Suniva (and later joined by SolarWorld Americas), the report says approval of the petition as initially filed would result in substantial downside revisions to the GTM Research forecast across all three segments.