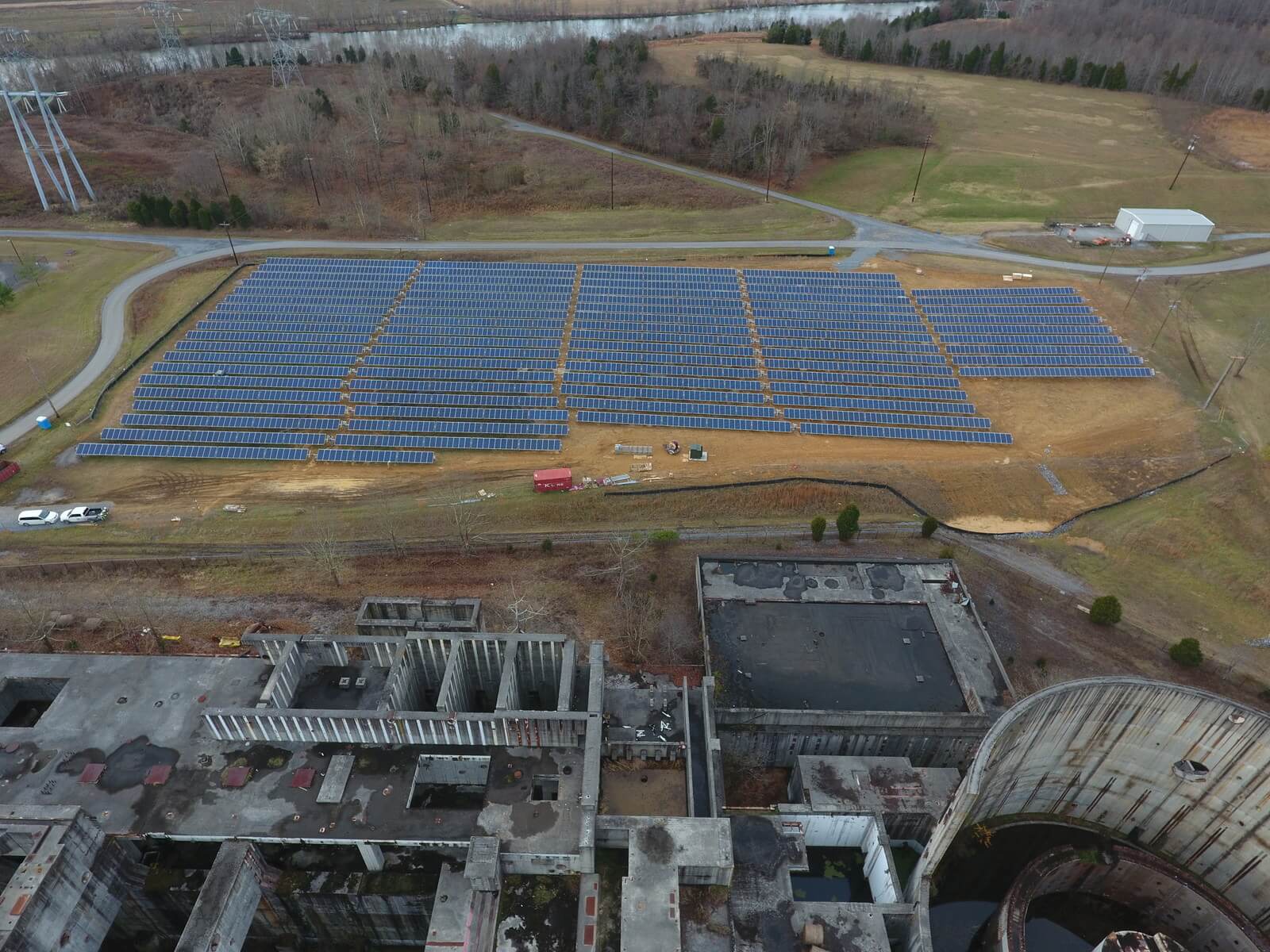 The site of an unfinished nuclear power plant in Tennessee has been newly energized – with solar power. North Carolina-based Birdseye Renewable Energy recently partnered with Georgia-based United Renewable Energy to design and construct a 1 MW solar farm at the site.
According to a press release from United Renewable Energy, construction of the Phipps Bend Nuclear Power Plant kicked off in 1978. Tucked in a bend of the Holston River near Surgoinsville, Tenn., the project was expected to revitalize the area's economy, and the electricity it generated would reach the entire coverage area of the Tennessee Valley Authority (TVA), the release adds.
Just a few years into the project, energy demand and prices were falling. The release says the partial nuclear meltdown at Three Mile Island also triggered increased citizen concerns along with increased costs to meet new regulatory requirements. The TVA board of directors ceased construction in 1981, and the plant was never operational.
Although an industrial park was developed nearby in the late 1980s, the release says the plant site was used only for safety training exercises until now. Today, almost 3,000 solar panels sit on four acres just outside the shadows of the gray concrete structures that were abandoned mid-construction. Rows of panels sit atop driven posts that slowly rotate to follow the sun's path across the sky and maximize the solar energy gathered. The energy is sold to Holston Electric Cooperative as part of TVA's Distributed Solar Solutions program.
Birdseye Renewable Energy developed and owns the solar project, and United Renewable Energy performed construction.
"It has been a true pleasure working with TVA distributor Holston Electric, the Hawkins County Industrial Development Board and United Renewable Energy. The team worked seamlessly to provide Hawkins County a notable landmark of innovation in the midst of the Phipps Bend Nuclear site. We look forward to future collaborations with TVA," says Brian Bednar, president of Birdseye Renewable Energy.
"We are proud to work with Birdseye on this exciting project to bring solar energy to east Tennessee. Due to its location, this project visibly demonstrates how clean, efficient solar energy matches other forms of power generation to meet our country's growing energy needs," adds Keith Herbs, executive vice president of United Renewable Energy.
Photo courtesy of United Renewable Energy