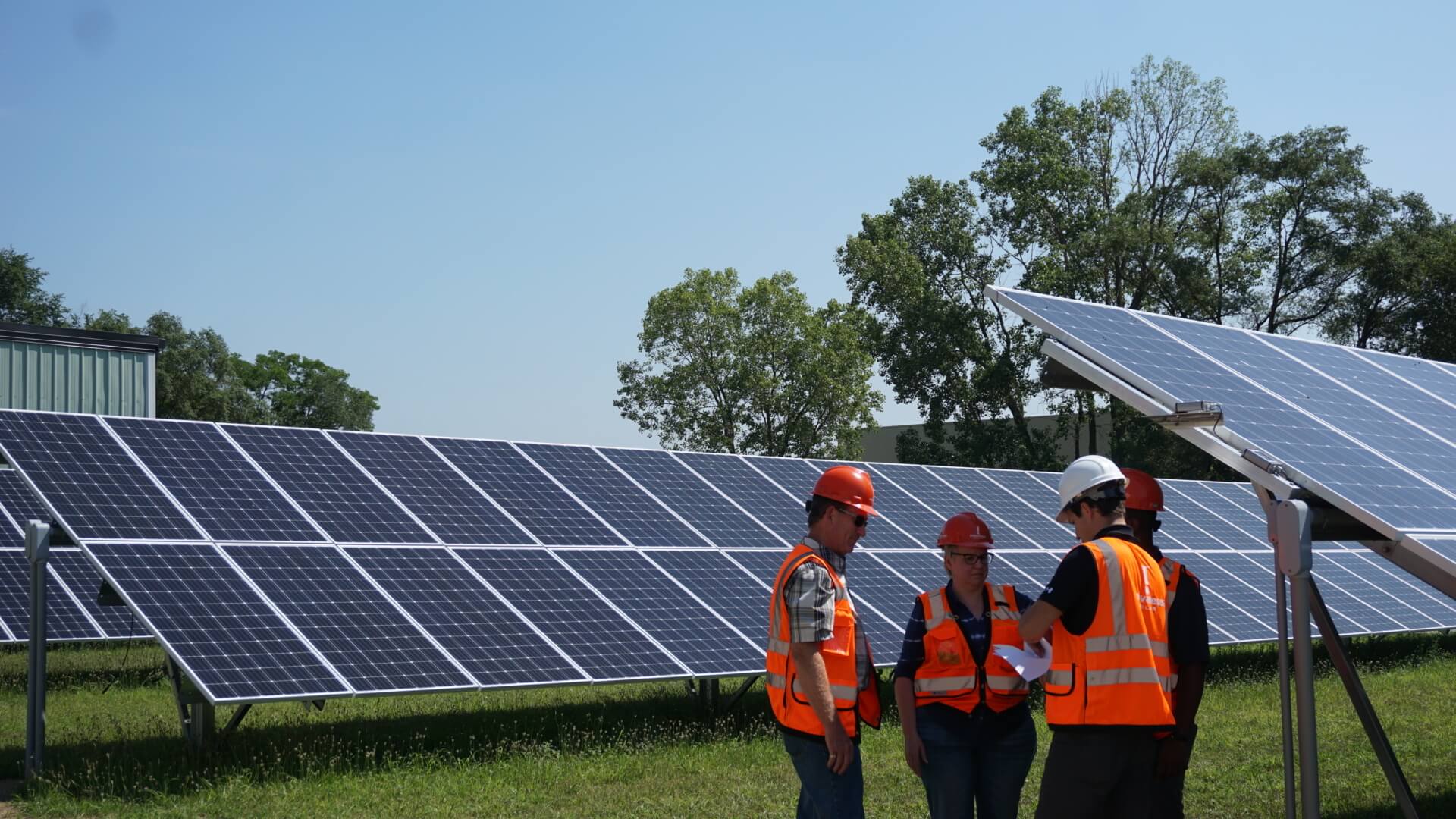 Inovateus Solar has completed a 144.72 kW solar photovoltaic installation for the University of Notre Dame in Indiana. The ground-mounted system is located at the Kenmore Warehouse storage facility and is the largest solar array built by the university to date.
According to Inovateus Solar, the project is connected to the main electric power feed for the building and will generate approximately 194,000 kWh of electricity annually, offsetting nearly one-third of the total electricity used by the facility. A net-metering agreement signed between the storied university and Indiana Michigan Power calls for any power generated in excess of the building's immediate demand to be fed into the local grid for use by the utility and credited to Notre Dame.
"The Kenmore project has brought Inovateus' mission of building a brilliant tomorrow into our own community and has deepened our already-strong ties to Notre Dame," says TJ Kanczuzewski, president and CEO of Inovateus Solar. "Both as intensive energy consumers and sustainability leaders, colleges and universities like Notre Dame represent a compelling economic and sustainability use case for large-scale solar and renewable energy deployment."
"We would like to thank Inovateus for their efforts on the Kenmore Warehouse installation, which adds another important component to the university's sustainability commitment," says John Affleck-Graves, Notre Dame's executive vice president. "Along with solar power applications, we are implementing a number of strategies to reduce our carbon footprint to be good stewards of our environment."
Inovateus notes it is developing and building several other major projects in the Midwest and adjacent regions, including a multi-site solar parking canopy installation at Michigan State University, which will be completed later this year.
Photo courtesy of Inovateus Solar