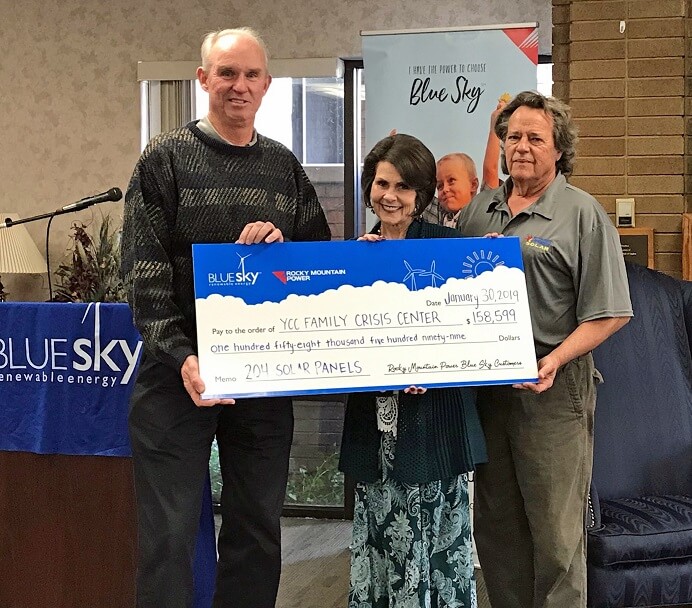 The YCC Family Crisis Center in northern Utah is celebrating the completion of a new solar project that is providing approximately 25% of the shelter's energy usage.
Made possible by a $158,599 grant from Rocky Mountain Power Blue Sky customers, the project enables the center to save more than $6,000 each year in energy costs. YCC leaders say those funds can be used to provide more services for those they serve. The agency, which provides aid to victims of domestic violence, homelessness, rape and sexual assault, serves more than 41,000 individuals annually.
"Blue Sky customers have allowed us to save money and redirect those funds into better providing shelter, crisis intervention and care services," says Julee Smith, YCC's executive director. "We are also firm believers in sustainable practices and hope this project will encourage other organizations to explore renewable energy."
"Organizations like the YCC Family Crisis Center play a crucial role in our communities, and we are grateful to our Blue Sky customers for making projects like these possible," notes Steve Rush, Rocky Mountain Power's regional business manager.
Since 2006, Rocky Mountain Power's Blue Sky customers have voluntarily supported wind and solar energy generation in the region. Blue Sky has provided more than $10 million in funding to community-based renewable energy projects.