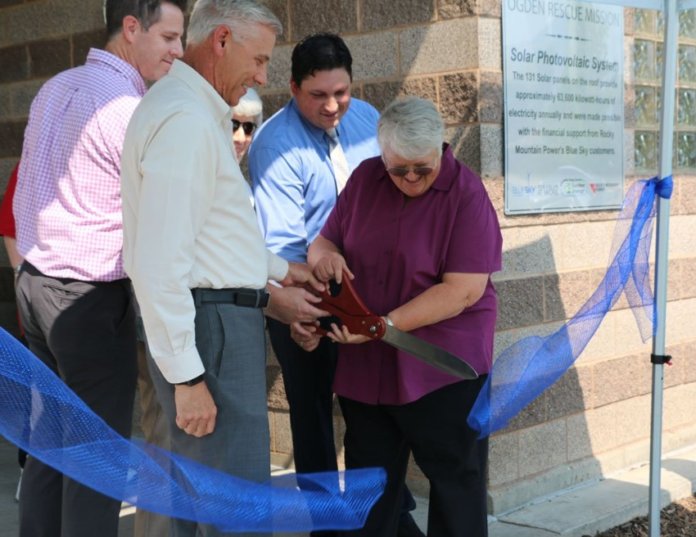 On Tuesday, the Ogden Rescue Mission, a homeless shelter in Ogden, Utah, celebrated the completion of a new rooftop solar array.
The project was made possible by a $112,275 grant from Rocky Mountain Power's Blue Sky customers. It marks the program's 140th renewable energy grant awarded to community-serving organizations since 2006.
The 131-panel project will enable the shelter to save more than $6,000/year and redirect funding to better assist the homeless in Ogden by providing meals, clothing and lodging. In total, 40% of the mission's energy use now comes from the sun.
"In past years, we have often struggled to manage our utility bills," says Judy Doud, executive director for the Ogden Rescue Mission. "With our Blue Sky installment, we are able to reduce our costs, enabling our generous donations to stretch further; we are thrifty, and being able to take advantage of solar energy really helps with that."