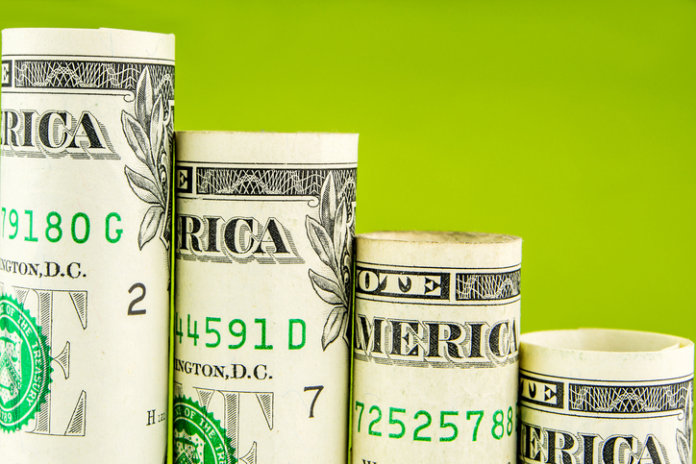 The installed cost of U.S. solar power fell to record lows in the first quarter of 2017, thanks to the continuing decline in PV module and inverter prices, higher module efficiency, and lower labor costs, according to a new analysis by the U.S. Department of Energy's (DOE) National Renewable Energy Laboratory (NREL).
Though utility-scale solar costs have declined nearly 30%, residential- and commercial-scale solar system prices have lagged behind at 6% and 15% reductions, respectively, according to the report, "The U.S. Solar Photovoltaic System Cost Benchmark: Q1 2017," authored by NREL's Ran Fu, David Feldman, Robert Margolis, Michael Woodhouse and Kristen Ardani.
In terms of kilowatt per hour, the report shows that the levelized cost of electricity (LCOE) benchmarks without subsidies fell to between 12.9 and 16.7 cents for residential systems, 9.2 and 12.0 cents for commercial systems, 5.0 and 6.6 cents for utility-scale fixed-tilt systems, and 4.4 and 6.1 cents for utility-scale one-axis tracking systems.
The report estimates that the total installed system cost – one of the primary inputs used to compute LCOE – has declined to $2.80 per direct current watts (Wdc) for residential systems, $1.85 Wdc for commercial systems, $1.03 Wdc for fixed-tilt utility-scale systems, and $1.11 Wdc for one-axis tracking utility-scale systems.
Compared with the first quarter of last year, the benchmarks fell by 6% for residential, 15% for commercial and 29% for utility-scale systems, the report says.
"The rapid system capital cost decline of solar PV systems, driven by lower module prices and higher market competition this year, demonstrates the continuing economic competitiveness of solar PV in today's energy investment portfolio," states Fu, lead author of the report.
According to NREL, these results suggest that the DOE's SunShot Initiative, which was launched in 2011, has met its 2020 cost target for utility-scale solar systems three years early. Furthermore, the industry is more than 85% of the way toward achieving the 2020 commercial-scale and residential-scale solar cost targets, NREL adds.
Given the success of SunShot, the DOE says it is looking beyond the initiative's 2020 goals with an expanded 2030 vision for the Solar Energy Technologies Office. Specifically, while the DOE will continue research to drive down costs, new funding programs will focus on a broader scope of administration priorities, including early-stage research to address challenges such as grid reliability, resilience and storage.
"With the impressive decline in solar prices, it is time to address additional emerging challenges," says Daniel Simmons, acting assistant secretary for energy efficiency and renewable energy at the DOE.
Simmons has announced up to $82 million in early-stage research in two areas:
Concentrating Solar Power (CSP): Up to $62 million will support advances in CSP technologies to enable on-demand solar energy.
Power Electronics: Up to $20 million will be dedicated to early-stage projects to advance power electronics technologies. Such innovations are fundamental to solar PV as the critical link between PV arrays and the electric grid, says the DOE.
Awardees will be required to contribute 20% of the funds to their overall project budget – yielding total public and private spending of nearly $100 million. The funds provided are cooperative agreements – not grants – involving substantial federal oversight; they consist of go/no-go technical milestones that "ensure attentive stewardship" of projects, the agency notes.
The NREL report also highlights the importance of reducing the non-hardware – i.e., soft – costs of solar. As the PV module price has reached a new low level, the proportion from soft costs – such as labor and overhead costs – has grown. In the first quarter, soft costs accounted for 68% of residential system costs, 59% of commercial systems and 41% of utility-scale systems.
Approximately 13.7 GW of new PV systems were installed in the U.S. last year, and the largest share came from 10.2 GW in the utility-scale sector. Nearly 45 GW of solar is installed in the U.S., accounting for about 1% of the nation's electricity supply, the report adds.
NREL's full technical report can be downloaded here. To learn more about SunShot's new milestone, past achievements and future plans, check out an exclusive cover story in Solar Industry's September issue. The issue is available online here, as well as at this week's Solar Power International show at booth #469.