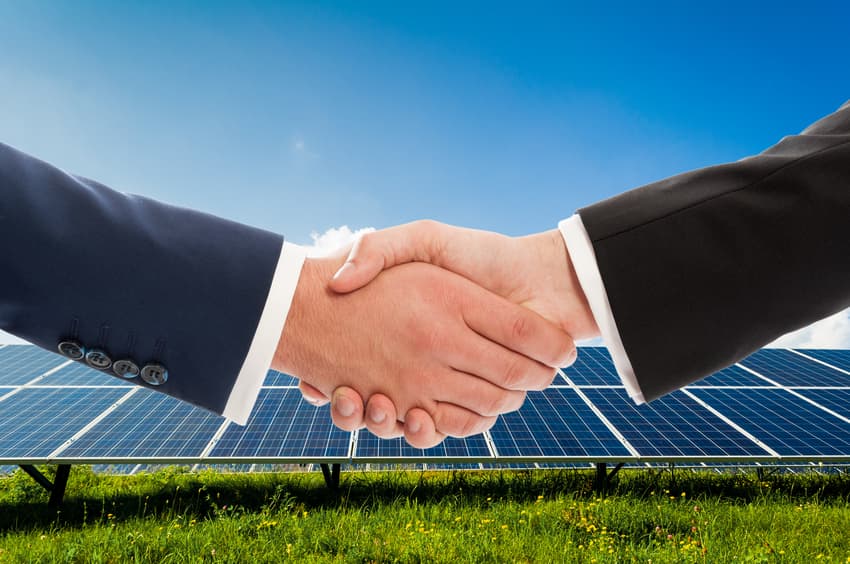 South Carolina Electric & Gas Co. (SCE&G) has selected TIG Sun Energy IV to develop a 1.62 MW solar facility in the Otarre development corridor of Cayce, S.C. The solar facility will be located adjacent to the corporate campus of SCANA Corp., SCE&G's parent company, and is expected to put onto the electric utility's system enough energy to power more than 250 homes.
TIG Sun Energy IV, an affiliate of The InterTech Group, will finance, own and operate the solar facility and has engaged Hannah Solar Government Services (HSGS) to engineer, design and build it. TIG Sun Energy also developed the Jerry Zucker Solar Park, SCE&G's first utility-scale solar facility and the first one developed under South Carolina's Distributed Energy Resource Act (DER) of 2014.
"SCE&G is pleased to partner with TIG Sun Energy and HSGS on the development of this solar facility, which will continue the growth of renewable energy on our system," says Danny Kassis, SCE&G's vice president of customer relations and renewables. "It will serve as a visual reminder of SCE&G's commitment to providing clean, reliable energy to our customers through a balanced portfolio of nuclear, natural gas, coal and renewable generation."
SCE&G says the Otarre solar facility will help the utility exceed its goal of generating at least 42 MW of utility-scale solar under DER by 2020. TIG Sun Energy and HSGS expect to complete the 6,156-panel facility by November 2017.
"Showcasing solar panels at SCANA's headquarters makes a statement renewable energy is the future," comments Grant Reeves, senior vice president of The InterTech Group.