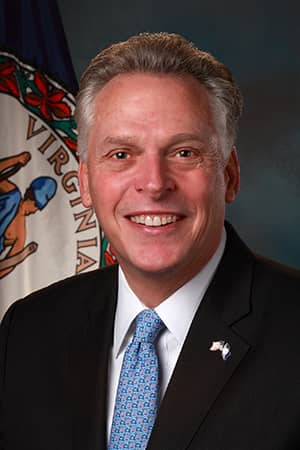 Gov. Terry McAuliffe, D-Va., has made yet another solar project announcement, lauding a permit for a new solar facility to be built in Clarke County.
The Clarke Solar Farm, under development by Hecate Energy LLC, will house 20 MW of generating capacity, enough to power to several thousand homes. According to the announcement, the solar farm will be outfitted with high-efficiency PV mounted to durable aluminum frames and attached to a racking and tracking system.
"Solar energy is an essential element of the all-of-the-above energy approach our commonwealth needs to keep costs for businesses, families and taxpayers low and continue to build a new Virginia economy," said McAuliffe. "The new solar facility in Clarke County is an excellent step in stabilizing and reducing energy costs while delivering clean solar power to the grid throughout the region. We will continue to invest in energy infrastructure and support innovative approaches to bring low-cost, renewable energy to all corners of the commonwealth."
This latest announcement follows others the governor has recently made about new solar projects in the state, including another under development by Hecate Energy and Virginia's first community solar farm.