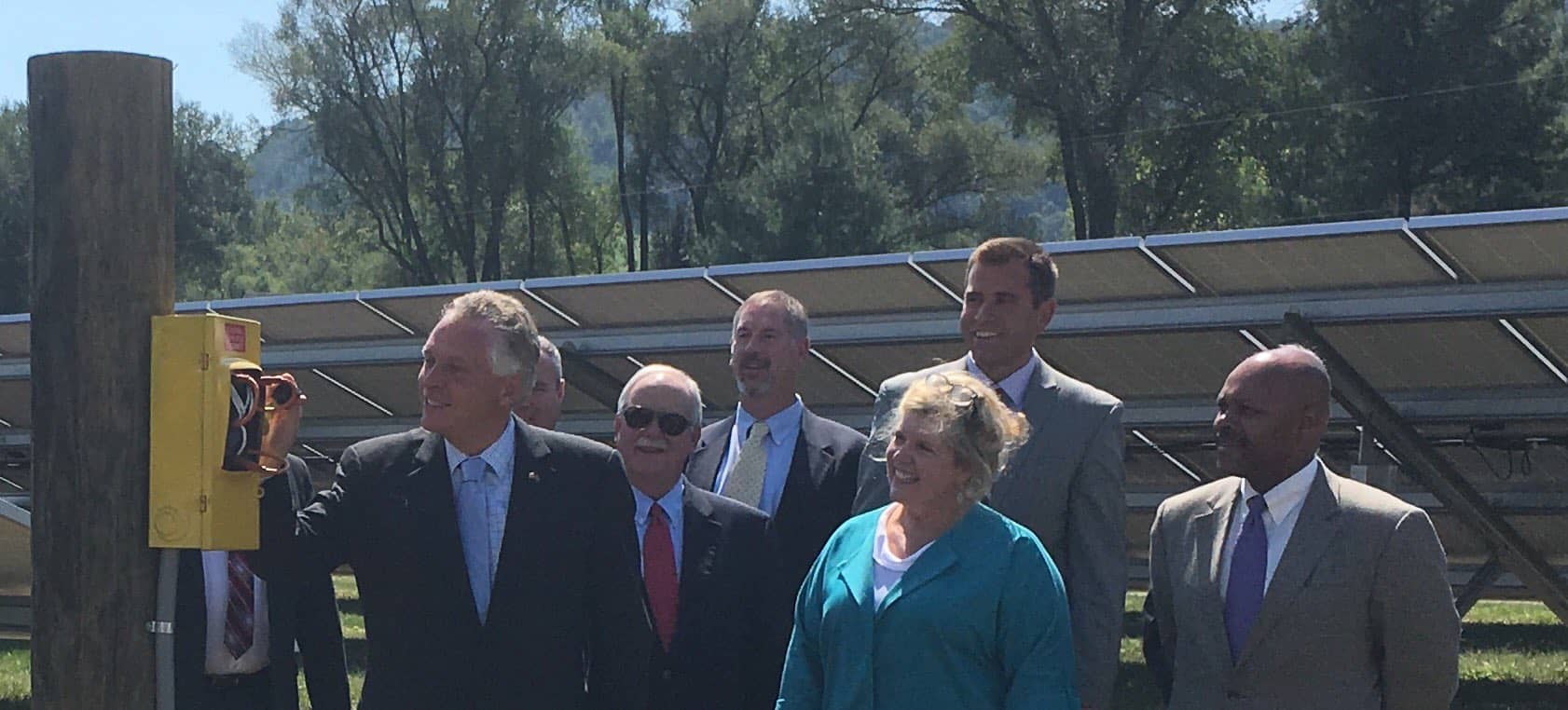 Gov. Terry McAuliffe, D-Va., has commissioned Virginia's first community solar project at the BARC Electric facility in Rockbridge. BARC Electric, a customer-owned electric cooperative, developed the project for the benefit of its member-owners residing in Rockbridge, Bath, Highland, Augusta and Alleghany counties.
"Virginia's short- and long-term energy security depends on the investments we make today in energy technology and infrastructure," says McAuliffe. "BARC's community solar project is an excellent model for stabilizing and reducing energy costs, while delivering clean solar power to large segments of households on the grid. We will continue to invest in energy infrastructure and support innovative approaches to bring low-cost, renewable energy to all corners of the commonwealth."
In addition, BARC constructed an educational center at the facility to teach students and visitors about solar energy production, as well as provide a guided tour through the solar facility. The classroom features a touch-screen display of the real-time and historical production data of the solar array. The project was funded with a $500,000 Appalachian Regional Commission grant through the state, and additional funding was provided through the U.S. Department of Agriculture, Rural Development.
"We are very proud to be the first power company in the commonwealth to offer community solar to our members, as well as the first to offer a hands-on learning experience to area schoolchildren at our solar learning center," says BARC Electric CEO Mike Keyser. "We have seen tremendously high customer demand to subscribe to the project, and I am excited to grow the project over time to serve more of our members. The success of our project proves that the demand exists for utility-owned community solar, and I hope that others follow our lead."
The project will provide 25% of the energy needs for 212 homes and businesses across BARC's entire electric system. More than 25 interested customers are currently on a waiting list for a future expansion of the project. Subscribers to the project enjoy a fixed solar energy rate for 20 years, providing a hedge for a portion of their bill against rising energy prices. Additionally, 38 percent of all subscriber revenues will be set aside in a specially earmarked fund for project expansion.
Photo courtesy of BARC Electric's Twitter account