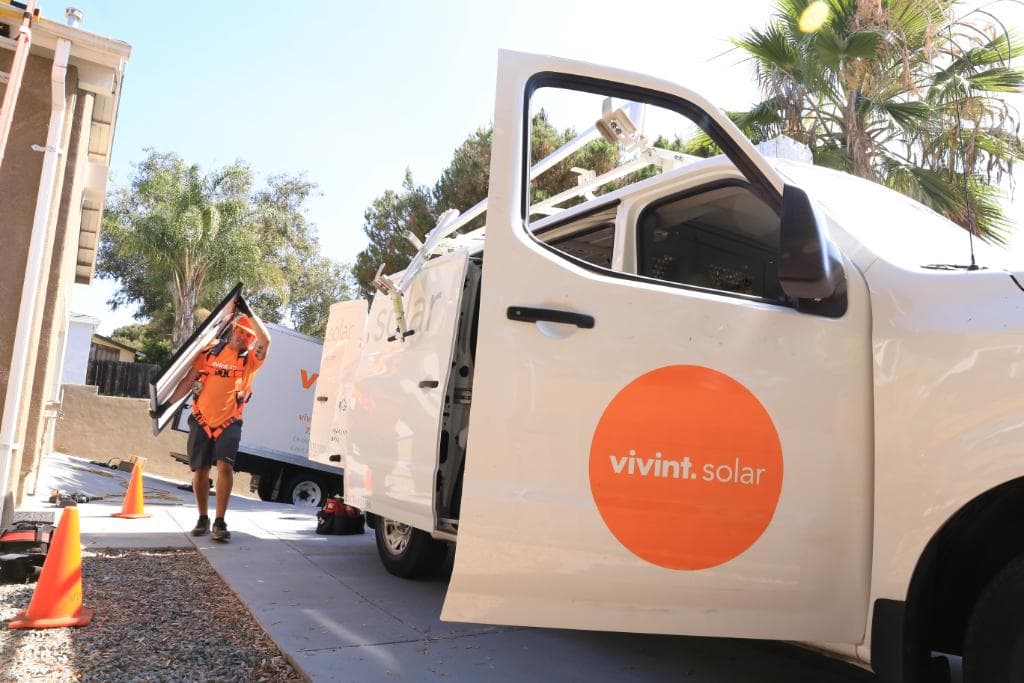 U.S. residential solar provider Vivint Solar has announced the appointments of Thomas Plagemann to chief commercial officer and head of capital markets and Erica Dahl to vice president of public policy and government affairs. Additionally, Plagemann has been elected as the chair of the Solar Energy Industries Association (SEIA) State Policy Committee.
In his new role at Vivint Solar, Plagemann will be responsible for product and market expansion, including continuing to lead the company's tax equity, capital markets and other financing strategies, as well as providing leadership for the company's government affairs efforts. In her new role, Dahl will be responsible for leading the company's government affairs strategy at the local, state and federal levels and advising executive leadership regarding policy opportunities and challenges for business development.
In Plagemann's role as chair of the SEIA State Policy Committee, the decision-making body for policy initiatives at the state levels, he will lead members of the committee in working with SEIA staff to set the direction and strategy for organization's state-level policy efforts on behalf of the U.S. solar industry.
"We are pleased to announce the promotions of Thomas and Erica, who each play pivotal roles in helping Vivint Solar bring affordable solar power to consumers," says David Bywater, CEO of Vivint Solar. "Thomas' energy market expertise has enabled Vivint Solar to expand financing strategies critical to our growth, and Erica has allowed us to deftly navigate evolving issues at the intersection of politics, policy and energy. We recognize them for these contributions and look forward to benefiting from their leadership in these new roles."
Prior to joining Vivint Solar as executive vice president and head of capital markets, Plagemann served as managing director and head of energy for U.S corporate and investment banking at Santander Global Banking & Markets. Plagemann started his career at Deutsche Bank and has also held management roles at GE Capital, AIG and First Solar.
Based in Vivint Solar's Utah headquarters, Dahl joined the soalr company in 2015 as director of public policy and government affairs. Prior to Vivint Solar, she served as the director of community relations for the central region of Intermountain Healthcare in Salt Lake City and as vice president of government relations for Bank of America in San Francisco.