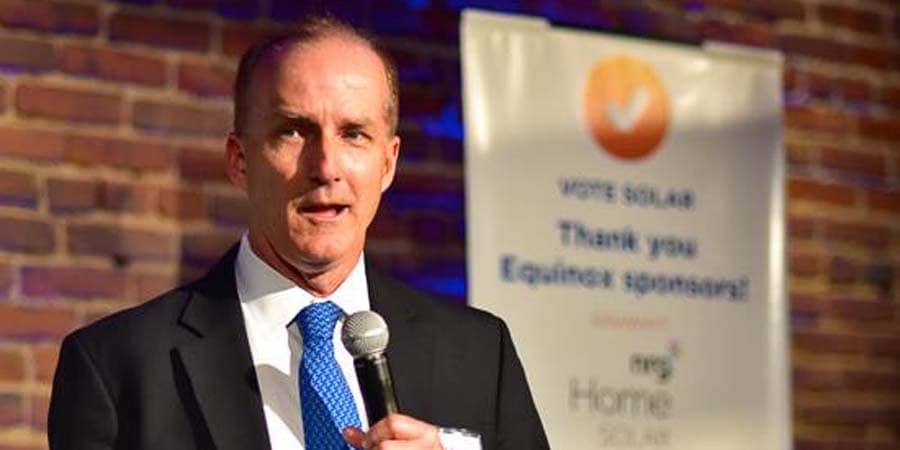 Vote Solar, a national nonprofit solar advocacy organization, has announced the addition of energy industry veteran David Crane to its board of directors.
"We're honored to welcome our newest board member, David Crane, a business leader and renewable energy champion who has made it his personal mission to transform the power sector to meet 21st-century needs," says Adam Browning, executive director of Vote Solar.
Crane recently joined Pegasus Capital Advisors, a private equity firm with a principal focus on sustainability investing, as senior operating executive. He previously served for 12 years as president and CEO of NRG Energy, one of the largest competitive energy providers in the U.S.
Vote Solar says that during his tenure, Crane committed NRG, with about 52 GW of generating assets (47 GW of which were fossil fueled), to reduce its carbon emissions by 90% from 2014 levels (including an interim goal of 50% by 2030). NRG became a major developer of renewable energy, both in utility-scale and distributed generation. Vote Solar also recognized Crane in 2015 as a Solar Champion, an award that honors outstanding efforts to make solar power a mainstream U.S. energy resource.
"David brings to Vote Solar's board unparalleled experience with both the challenges and the opportunities of building a clean energy economy," says Kate Gordon, energy and climate leader and Vote Solar board member. "His deep familiarity with the business side of solar, including key barriers to solar growth, will add tremendous value to an organization committed to removing those barriers. We're thrilled to welcome him to the board."
"In light of recent development, it is more important than ever that we defend and advance the consumer's right to benefit from our inexhaustible solar resources," comments Crane. "Vote Solar plays a critical role in that effort."
Crane joins Danny Kennedy, Kate Gordon, Kris Mayes, Sheridan Pauker and Sanjay Wagle on Vote Solar's board of directors.