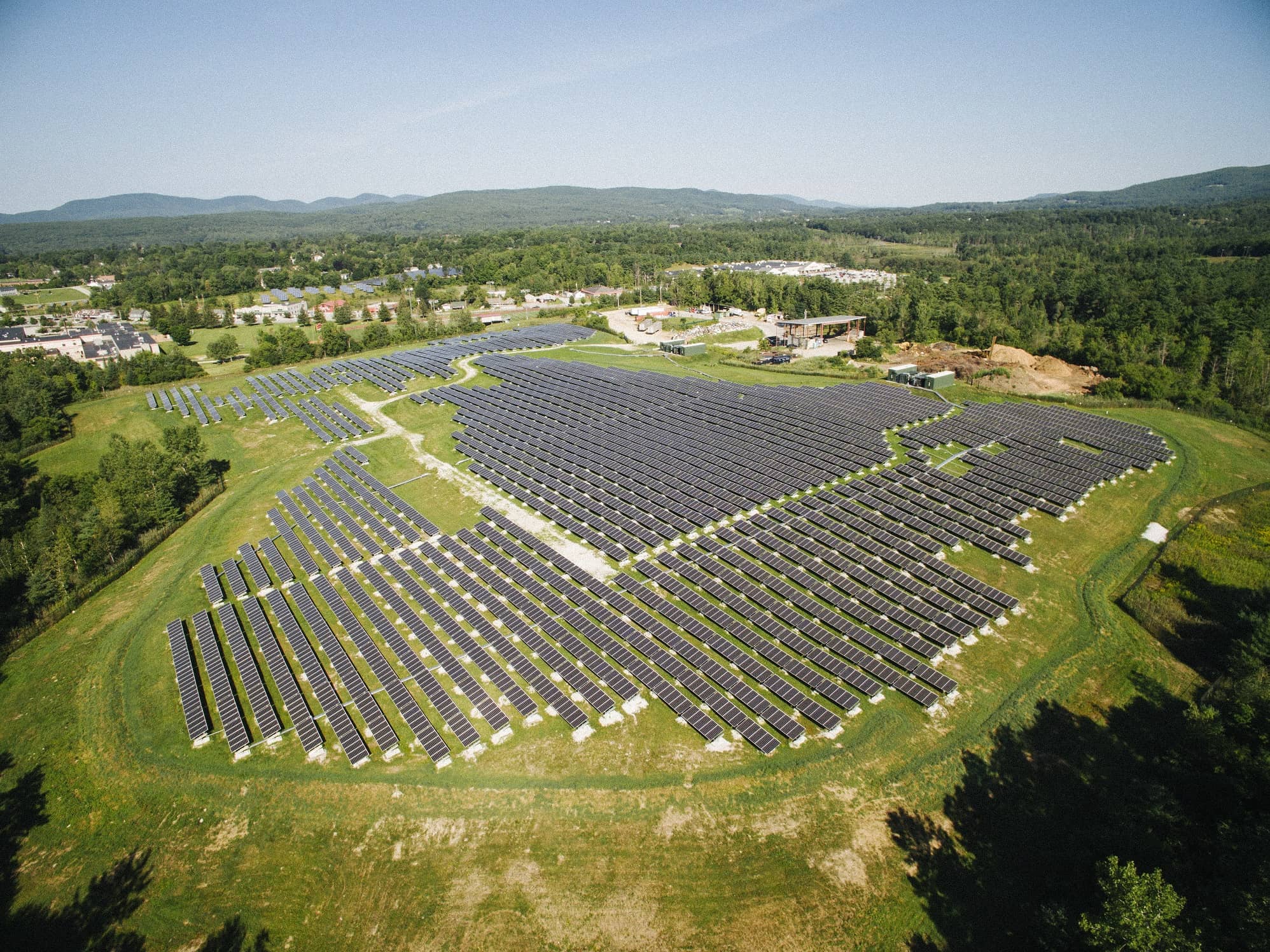 Vermont-based Green Mountain Power (GMP) has announced the utility is using its Stafford Hill Solar Farm, a microgrid that combines 2 MW of solar panels with 3.4 MWh of battery storage, to reduce peak power usage and save customers money.
In fact, GMP notes it realized substantial savings when it hit its annual peak on August 12, during which the weather was nearly 90 degrees F. The utility says it was able to reduce its overall energy demand by using both the solar generated at Stafford Hill and all the energy stored in the batteries during the hour that New England hit its annual peak. According to GMP, utilities in the region are charged year-round according to the percent they contribute to the New England peak during that hour, so by significantly reducing GMP's peak use during that hour, the Stafford Hill project saved customers approximately $200,000.
Located in Rutland and completed in the spring, Stafford Hill was a stand-out project from the get-go for two distinct reasons: it is located on a capped landfill, and its battery storage is used to power an emergency shelter at Rutland High School. Now, GMP says the utility is taking the project a step further.
"When we combine solar and battery storage, it opens a whole world of possibilities for our customers, and reducing peak demand – saving $200,000 in just one hour – is one example of how we're delivering on our promise to customers," said Mary Powell, president and CEO of GMP. "This is the future of energy, and it's never been more exciting."
According to GMP, Stafford Hill is also providing fast-acting power when the grid needs it as renewable energy fluctuates during the day and night, and this is another way the project lowers costs for customers.
Photo of the Stafford Hill Solar Farm is courtesy of groSolar