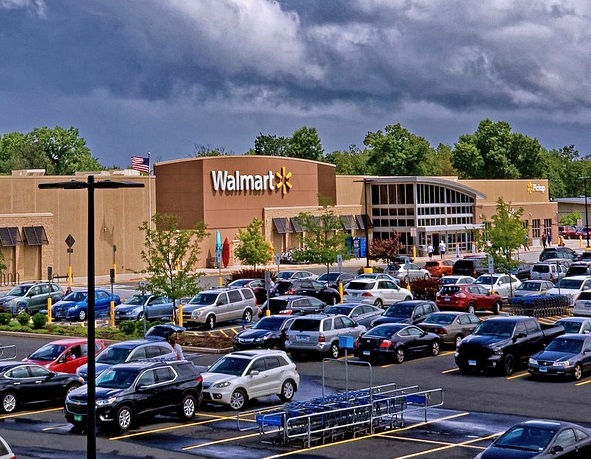 Walmart has filed a lawsuit against Tesla in relation to several fires at the retail corporation's solar facilities over the years.
The complaint, filed in New York Supreme Court and posted by Electrek, alleges "years of gross negligence and failure to live up to industry standards by Tesla with respect to solar panels that Tesla designed, installed and promised to operate and maintain safely on the roofs of hundreds of Walmart stores." Walmart has 244 solar panel contracts with Tesla.
As of November 2018, according to the lawsuit, "no fewer than seven Walmart stores had experienced fires due to Tesla's solar systems." Most recently, Walmart lists fires in Beavercreek, Ohio, in March 2018; Denton, Md., in May 2018; Indio, Calif., in May 2018; and Yuba City, Calif., in November 2018. Before that, Walmart notes three more fires at California locations in 2012, 2016 and 2017. The retailer also notes that a power outage occurred at a Sam's Club store (owned by Walmart) in January 2017 as a result of a faulty solar installation.
Walmart asked in May 2018 for Tesla to de-energize all of its Walmart solar installations, to which Tesla complied. However, the Yuba City fire still occurred after it was de-energized.
Walmart says its consultants joined Tesla personnel to inspect several solar sites (ones that had fires and ones that did not) and found that Tesla had "engaged in widespread, systemic negligence and had failed to abide by prudent industry practices in installing, operating, and maintaining its solar systems," leading to an increased risk of fire. Walmart claims, for example, faulty wiring and grounding, improper inspections of hotspots, and rushed installations.
The suit adds that Walmart is now seeking "a declaration that Tesla has breached its contractual obligations," as well as "recovery of the out-of-pocket costs and other contractual payments that Tesla has refused to pay, along with any other damages and relief that this court deems just and proper."
Earlier this week, Tesla's CEO, Elon Musk, announced that Tesla Solar had "just relaunched," offering residential solar rentals in six states. Tesla acquired SolarCity in 2016 for roughly $2.6 billion in stock.