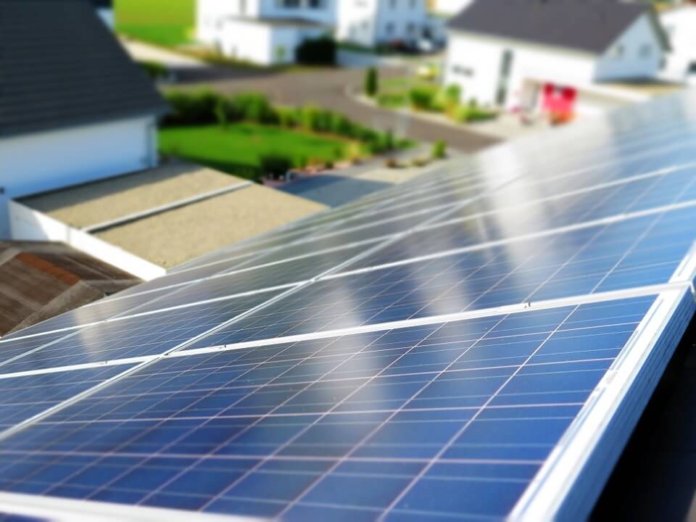 The N.C. Clean Energy Technology Center (NCCETC), part of N.C. State University, has released its latest edition of "The 50 States of Solar," which shows that 40 states and the District of Columbia took some type of solar policy action during the first quarter of this year.
The quarterly series provides insights on state regulatory and legislative discussions and actions on distributed solar policy. It focuses on net metering, distributed solar valuation, community solar, residential fixed charges, residential demand and solar charges, third-party ownership, and utility-led rooftop solar programs.
Specifically, NCCETC has found the following statistics for the quarter:
49 utility requests in 26 states to increase monthly fixed charges or minimum bills on all residential customers by at least 10% were pending or decided;
25 states plus D.C. considered or enacted changes to net metering policies;
17 states plus D.C. formally examined or resolved to examine some element of the value of distributed generation or the costs and benefits of net metering;
15 states took policy action on community solar;
10 utility requests in five states plus D.C. to add new or increase existing charges specific to rooftop solar customers were pending or decided;
4 states had action on utility-owned rooftop solar policies or programs; and
3 states plus D.C. had policy action on third-party solar ownership laws or regulations.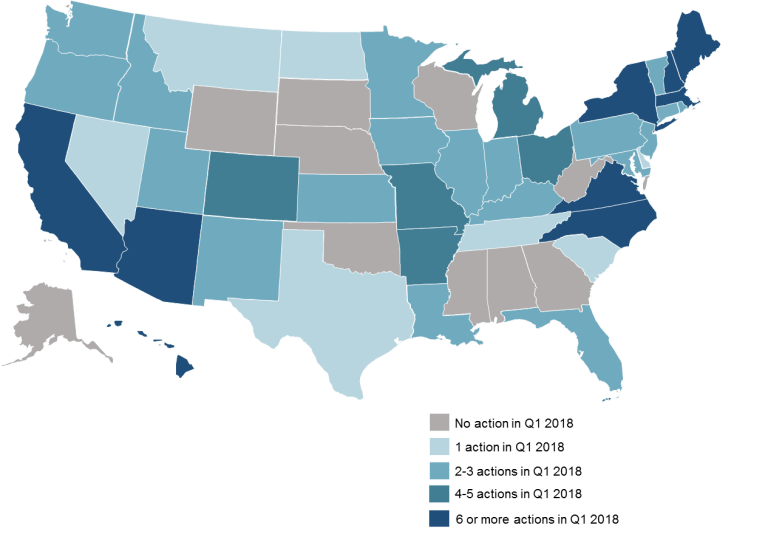 In total, according to the report, legislators considered over 50 bills related to distributed generation compensation policies and studies. The majority of bills under consideration related to credit rates for excess generation, net metering or distributed energy resource (DER) studies, and net metering aggregate caps.
"States are expanding their policy and rate design discussions from solar to the broader set of distributed energy resources," says Autumn Proudlove, lead author of the report and senior manager of policy research at NCCETC. "Increasingly, states are undertaking value of DER studies and considering rate designs for customers with solar, energy storage, electric vehicles and other DERs."
A total of 149 state and utility-level distributed solar policy and rate changes were proposed, pending or enacted in the first quarter. The report notes the top five policy developments of the quarter:
Michigan Public Service Commission staff proposed a net metering successor tariff;
The Massachusetts Department of Public Utilities approved a mandatory demand charge for residential distributed generation customers;
NorthWestern Energy published its Montana net metering cost-benefit study;
Utilities in North Carolina and Virginia filed proposed community solar plans; and
The Illinois Commerce Commission initiated distributed generation valuation efforts.
"We are seeing a broadening of the conversation across the country, both from a technology and policy perspective," adds Brian Lips, senior policy project manager at NCCETC. "Today, states are considering a range of solar compensation structures and program designs, with states acting as laboratories of innovation to explore the range of available options."
More on NCCETC's report can be found here.