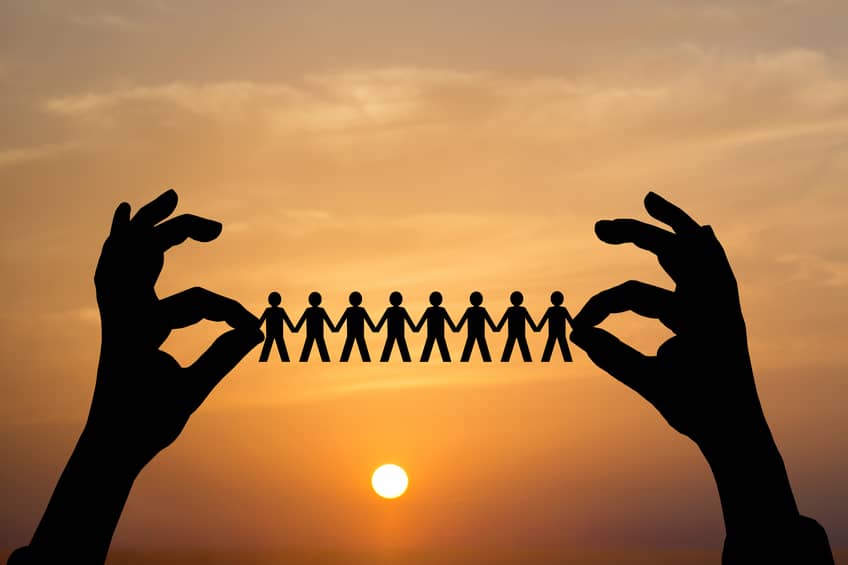 As 2016 comes to a close, demand for community solar – the grand promise to open solar access to all – continues to far outpace development. Several states now have active community solar policies and programs in place, with a handful of those ripe for significant solar deployment. Two of those states, Minnesota and New York, have each had over a gigawatt worth of applications for community solar development in their queues. Others are poised for hundreds of megawatts of development in the coming years. Despite the obvious interest in community solar, 2016 proved to be largely a year of continued rule development rather than significant deployment. By contrast, 2017 should showcase the largest leap forward yet in community solar installations across the U.S.
In a state like Minnesota, where the program has been open now for two full years with multiple rule revisions and very few operating installations to date, 2017 will necessarily deliver long-awaited results as to the first wave of development, as well as indications about the program's long-term prospects. Likewise, 2017 should prove to be a big year for states with even newer programs like New York and Maryland. Meanwhile, traditional solar leaders vary in community solar adoption – Massachusetts continues to plow forward, showing leadership in community solar after years of leadership in virtual net-metering, while California's community solar programming lags behind the state's otherwise-robust solar deployment.
So what should we pay attention to in the coming year with respect to community solar? The answer should include the following, at a minimum: volume, rates, interconnection, players, and the breadth of access or diversity of subscribers.
Volume: For some time, the largest volume of community solar applications had been sitting in Xcel Energy's community solar program in Minnesota, which at its peak was nearly 2 GW. As of November 2016, Xcel Energy estimated that it continued to have 860 MW worth of applications it was processing, with 318 MW in the design phase and another 144 MW under construction, but with less than a single megawatt in full commercial operation. The company anticipates roughly 60 MW of those under construction potentially being interconnected to the utility's distribution system by year's end. This means the vast majority of the roughly 400 MW worth of remaining projects in design or construction will either become operational or be removed from the program in 2017.
This summer, New York saw its program also balloon to nearly 2 GW worth of community solar projects split among several utilities. Just how many of these are viable applications will become more clear in 2017.
Rates: At present, the bill credit rates in Minnesota are based on the applicable retail rate for the subscriber (plus a payment for renewable energy certificates) and generally range from nearly $0.12/kWh to $0.15/kWh depending on subscriber customer class and other factors. However, the program in Minnesota was intended to be at a value of solar (VOS) rate, and in 2017, the program officially switches over to a VOS rate for new applications. A VOS rate, which is not unlike an avoided cost calculation, attempts to add up all of the costs and benefits of distributed solar and assign something of a true cost of distributed solar. On Xcel Energy's system in Minnesota, the VOS rate in 2017 will start at just over $0.10/kWh and then be adjusted annually for inflation.
Meanwhile in Maryland, a coalition of cooperatives petitioned the Federal Energy Regulatory Commission (FERC) for a declaratory order related to the rates in the state's new community solar program. The cooperatives argued that the Maryland program regulates sales of power that are preempted by federal law unless they are rates compliant with the Public Utility Regulatory Policies Act of 1970 (PURPA) and essentially consistent with avoided cost pricing. FERC recently dismissed the complaint as being premature. That said, the types of rates most suitable for community solar programming over the long term will surely continue to be a source of debate and discussion.
Interconnection: A community solar project is generally thought to be of a scale that is appropriate for the distribution system – meaning roughly 20 MW or less. The level of interest in community solar projects in states with significant programs is then putting strain on distribution-level interconnection processes. In turn, these processes are coming under scrutiny and review in various states. The result of any interconnection reform may play an important role in efficient processing of community solar interconnection requests, as well as the allocation of any required facility upgrade costs.
Players: Community solar has attracted a wide field of interested developers – some that have long been active in traditional residential or utility-scale solar markets and others that have arisen specifically to handle community solar. Some solar developers or financing parties have refrained from participating in community solar, uncertain of the prospects or the role in the three-party relationship between the developer, utility and subscribers. As markets mature, the longer-term roles in the market will become clearer. Some will surely exit, some may enter, but more importantly, some have already begun to settle in to more specific roles unique to the field, such as subscriber management.
Access: Ultimately, the success of various community solar programs will involve the degree to which the programs truly open up access to solar. Colorado requires all community solar gardens to include a portion of low-income subscribers. Maryland has set aside a portion of its entire program for community solar projects that serve low-income subscribers. In Minnesota, stakeholders wrestled with how to better ensure low-income participation in the current program, but ultimately elected to require the state's largest utility to develop a pilot proposal by spring 2017 for a low-income community solar project. In other cases developers, subscribers, and financing parties are working out voluntary and practical models for participation by low-income or low-credit subscribers that are also financeable.
As the substantial pipeline of community solar projects begins to turn into operating projects in 2017, we will gain much clearer insight into what models work best to ensure broad participation and what more can be done to fulfill community solar's promise to open up solar access to all.
Sara E. Bergan is an energy law attorney in the Minneapolis, Minn., office of Stoel Rives, where she works primarily with renewable energy and cleantech clients on project development, project finance, and energy and environmental regulatory matters. She may be reached at sara.bergan@stoel.com. Andrew P. Moratzka is the chair of the Stoel Rives Energy Development practice group and focuses on litigation of various utility- and energy-related issues. He may be reached at andrew.moratzka@stoel.com.