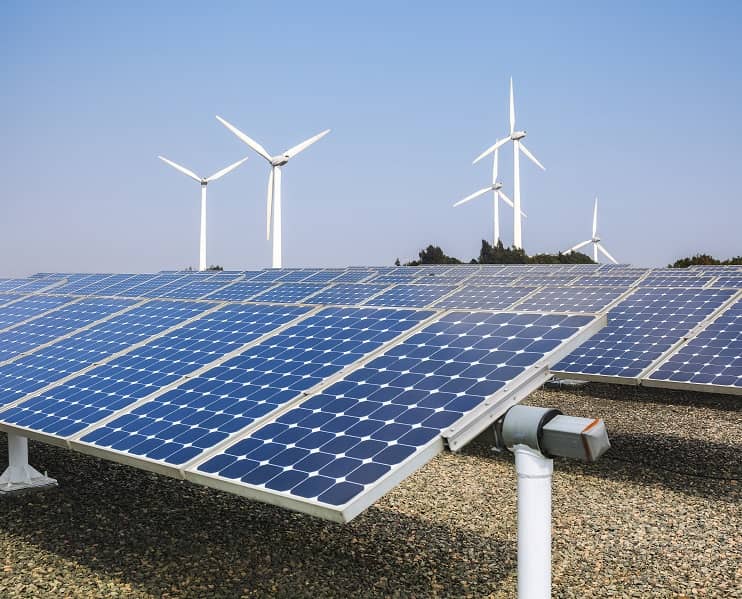 Countries and utilities around the world are continuously looking for ways to modernize their grids to meet growing electricity demands while also ensuring the power they provide is both reliable and efficient. Integrating power from renewable resources – such as wind plants and rooftop and utility-scale solar facilities – onto the grid has the potential not only to improve resiliency, but also to create a more sustainable and cleaner power system.
Many utilities have already taken steps toward integrating renewables into their power resource mix or have at least started to think about the potential benefits that these technologies present. Of course, introducing new power sources into the power mix can present challenges. It is essential that utilities looking to add large amounts of solar and wind power to their energy mix are fully aware of the technical and economic impact that the introduction of new technology can have on their operations.
Not all renewable generation sources are the same. Wind, distributed photovoltaic (PV) and utility-scale PV all bring different benefits and challenges to the table. Understanding these differences and also what impact distributed generation resources like these can have on distribution and transmission systems can go a long way in preparing for increased renewable penetrations on the grid. Having a sufficient understanding of government regulations and mandates is another critical aspect to grid planning. With so many variables in the renewable integration equation, how can utilities ensure they are taking the right approach to developing a reliable and efficient mixed-generation power grid?
One way to streamline the integration process and to put utilities in the best position possible is to conduct detailed studies of their existing transmission and distribution systems and to examine how introducing or increasing renewable power into the energy mix can impact those systems. In recent years, countries like Cambodia, India and Canada have undertaken studies to prepare their grids for increased renewable penetrations.
In addition, there have been numerous studies conducted in the U.S. – from the East Coast to the Western Interconnect and all of the way to Hawaii – to determine the best approach to renewable integration. Although each of these U.S. studies had its own set of criteria and findings, they all point to one common theme: There is no hard limit on how much renewable generation a grid can accommodate.
The Western Wind and Solar Integration Studies (WWSIS) were conducted to look at the operational impact of renewables at penetrations of up to 35% on the Western Interconnect. The studies found that grid systems can successfully meet more than 30% of the region's electrical needs by integrating wind and solar into the generation mix. The studies also showed that by integrating wind and solar, utilities operated by WestConnect (in Arizona, Colorado, Nevada, New Mexico and Wyoming) can realize a fuel savings of approximately 40% compared to full power production from traditional generation sources. In addition, with these high levels of renewables in the resource mix, the Western Interconnect can see an 80% reduction in coal plant commitments while also maintaining stability.
In the eastern half of the U.S., PJM – the regional transmission organization that coordinates the movement of wholesale electricity in Delaware, Illinois, Indiana, Kentucky, Maryland, Michigan, New Jersey, North Carolina, Ohio, Pennsylvania, Tennessee, Virginia, West Virginia and the District of Columbia – commissioned a study to evaluate the impact of increased renewable penetration on the operation of its grids.
The study, performed by GE's team of energy consultants, determined that to achieve the 14% renewable portfolio standard (or 40 GW of power from renewables) that PJM desired, a minimal annualized investment in transmission of roughly $4 per megawatt-hour of renewable energy delivered to the grid would be required. The study also found that for every megawatt of wind and solar capacity added to the PJM system, there would be a need for a relatively small amount of additional regulation.
Out in the Pacific, Hawaii recently commissioned a renewable portfolio standard (RPS) study to identify and evaluate cost-effective ways to support the growth of renewable power on the islands of Oahu and Maui. The study specifically examined how Hawaii could meet today's renewable standards and targets while also maintaining a reliable, efficient grid for its residents.
Results of the study showed that to improve grid reliability and stability through increased use of renewable energy, the islands would need to make a few changes to their current power systems. These changes included reducing the minimum operating levels on thermal power plants; including reserves to handle wind and solar variability; using wind and solar to provide reserve power; removing must-run constraints; and allowing for the cycling of baseload units.
Although these three studies look at very different parts of the U.S. power grid, they all show that, with some changes to current power systems and operating practices, utilities can realize benefits from the integration of renewables that can outweigh the potential challenges that may arise.
All three of these U.S. studies can provide valuable insight for global utilities looking to integrate more renewable resources into their portfolio. While it is necessary for individual utilities to have a comprehensive study completed on their unique power system and renewable needs, findings from the studies like those performed by GE (WWSIS, PJM, Hawaii RPS) can be helpful in understanding the potential impact of the integration of large amounts of renewables on unique grid systems.
Gene Hinkle is managing director of power economics at GE Energy Consulting.