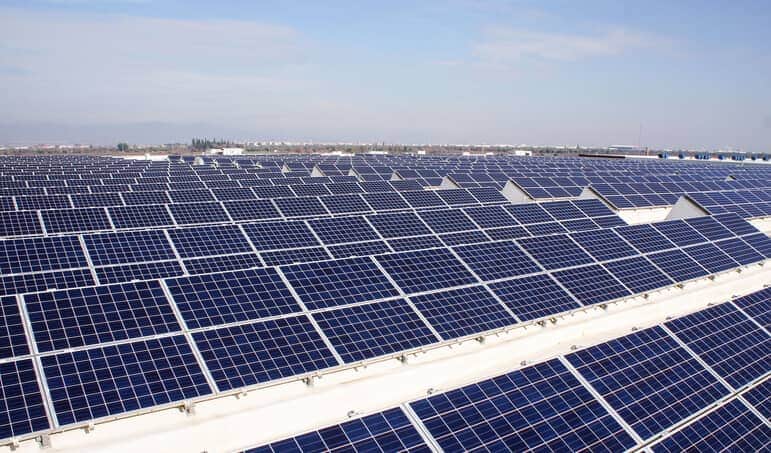 The Solar Energy Industries Association (SEIA) and Alta Energy have jointly released a white paper highlighting Commercial Property Assessed Clean Energy (C-PACE), an underutilized financing tool that can help boost commercial and industrial (C&I) solar development nationwide.
As the paper explains, C-PACE allows a property owner to finance 100% of the cost of solar and/or energy efficiency upgrades as a voluntary property tax assessment on a commercial building for 10-30 years and can be easily transferred to new owners.
"C-PACE can open numerous state markets where third-party power purchase agreements (PPAs) are not allowed, or too ambiguous to finance, as well as provide a variety of other benefits," says Mike Mendelsohn, SEIA's senior director of project finance and capital markets. "Without a doubt, C-PACE has the potential to vastly expand solar markets across this country, and we hope developers seriously consider it as a viable option moving forward."
In 2016, C&I solar development represented approximately 6.5% of the total U.S. solar market. With clear room to grow, SEIA and Alta Energy's research shows, if properly utilized, C-PACE could both strengthen existing C&I markets and help expand development to more than 4.5 million new properties across the U.S.
"As we advise companies with facilities across the country about how to best meet their sustainable energy objectives, we must understand the unique challenges inherent to each client in each market and be able to present strategies and plans that provide the best possible outcome," says Sam Lee, Alta Energy's CEO. "Having C-PACE financing as an option in our toolkit removes a barrier some organizations have faced and enables us to help more of our clients implement solar as a part of their energy management plans."
The white paper is available for download here.