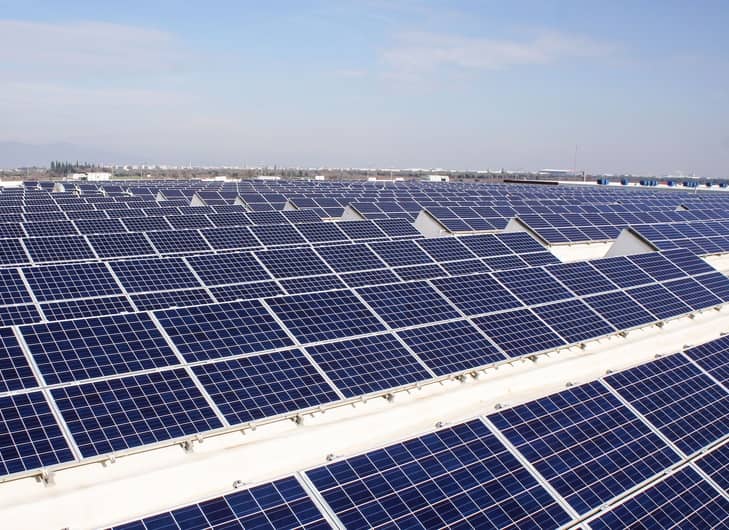 As we in the industry are well aware, business in the U.S. solar market is booming. Earlier this year, the country surpassed 1 million solar installations, and growth is both strong and accelerating.
However, most of this growth has occurred in the residential and utility-scale markets. According to industry groups – and Wunder Capital's experience lending in the space – comparatively anemic solar growth in the commercial market is largely due to limited access to affordable capital, an issue especially true for smaller commercial projects (less that 200 kW in size). Much of the lending for these types of projects is done by local banks and credit unions that make traditional loans based on the business principal's credit and general business assets. Most of this lending is both inefficient and time consuming.
Fortunately, we're starting to see more solar-specific financing options. For larger commercial projects, there are several solar finance organizations that can be a good fit. In addition, states have started to get on board with loan programs like Nebraska's Dollar and Energy Savings Loan Program and Colorado's C-PACE Program. Big banks, such as Wells Fargo, have rolled out some limited solar-specific options. Smaller banks and credit unions like the Vermont State Employee Credit Union are trying their hand at local solar-specific lending. And even a few utilities, such as Public Service Electric and Gas Co., offer solar financing.
"You'll save money from day one"
We can all agree that the rise of more financing options is a very good thing for a market segment starved of capital. However, project origination and lending in the solar industry, particularly the small-commercial segment, suffers from an over-focus on short-term costs. We are currently working with engineering, procurement and construction contractors and developer partners in 22 states, and the most common pitch to customers looking for financing is generally some version of "save money from day one." It's a proven sales tactic, and it works.
However, focusing on monthly, quarterly, or even annual project returns can be a misstep. By prioritizing short-term returns, borrowers can lose sight of overall return on investment (ROI).
The cost of longer terms
In a very simplistic loan model (fixed rate, fully amortized, term), there are three levers for adjusting payment amounts: loan amount; rates and fees; and term.
The customer only has so much wiggle room in its budget, so the loan amount is typically fairly firm. Rates and fees are generally set by the market and lending policy, so there isn't a ton of flexibility there. Plus, as some portion of the principal is paid back along with interest and fees in fully amortized loans, the only real approach is to adjust the loan term. Therefore, to get costs lower than or equal to expected savings, most finance organizations are asked to provide loans with 10-plus-year terms, with some going out as long as 20 years.
The problem with extending the loan term is that time isn't free. Longer terms result in the borrower paying down the principal more slowly, meaning that the borrower will pay more in interest and fees over the course of the loan. It's not just a cost shift; it's a cost increase.
For example, a $100,000 loan at 5.00% for five years will have a monthly payment of $1,887 and cost approximately $13,227 in interest. That same loan with a 20-year term will have a monthly cost of $660, but a total price tag of approximately $58,389. To achieve lower monthly costs, the borrower is giving 45% of the value of the loan to a third party – potentially gutting the borrower's investment of any meaningful return. This is also reflected in the customer returns from third-party owned structures.
The decision to switch to solar is, for some customers, not based on the economics. They want to reduce their carbon footprint or they believe a greener image will help stimulate sales. However, for most, it's an investment. Utility rates have continued to increase, and customers are looking for a way to offset their operational costs. Therefore, it is critical to provide customers with financing solutions that allow them to maximize their solar ROI.
How significant are the costs?
While the "save money from day one" message can be helpful for engaging with customers concerned about the potential costs of installing solar, it shifts the conversation away from what the actual costs are. For most of the borrowers we work with, electricity isn't a major cost to the organization. Most are stores, restaurants, offices, and other low-energy-consuming business. Given their average usage, most need fairly small systems, with costs dwarfed by other business expenses. A shorter-term loan for their solar systems might not save them money from day one, but those additional costs – say, a few hundred dollars a month – are very manageable for these borrowers compared to their other operating expenses. Then, once paid off, they can enjoy the benefits of virtually free power for 20+ years.
Ownership isn't for everyone
Many argue financing centered on system ownership is a long-tail product – basically, that most potential customers don't have the means, or desire, to own their own systems. Certainly, this thesis has been proven out in the residential market. However, given the lack of solar development in the commercial (especially small commercial) market, the segment remains a green-field market. There are tens of thousands of vibrant, established, profitable small businesses helmed by experienced financial professionals that currently don't have a lending solution, either because of standard loan terms or early/prepayment penalties, that enable them to maximize the benefits of going solar.
With these customers in mind, Wunder and other financing companies have developed several short- and medium-term lending products. Customers can pay their lenders back when they monetize the investment tax credit or other benefits, or when they have some room in their operating budget, without any penalty.
We don't believe that short terms or even system ownership is the best approach for all customers, but we do believe the solar financing industry, as a whole, can do a better job of serving the needs of those for whom it is.
Cameron Ramey is director of operations at Wunder Capital, a financial technology company that provides financing to commercial solar projects.