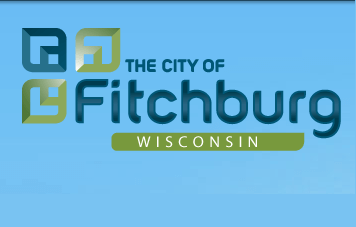 The Fitchburg, Wis., Common Council has unanimously approved plans to invest in 362 kW of solar electric panels that will harness energy from the sun to help power four municipal buildings.
According to a press release from the city government, the West Fire Station, City Hall, Public Works Maintenance Facility garage, and LEED Gold-certified Library will host more than 1,000 solar panels by the end of 2017 and generate about 452,000 kWh of electricity.
"With the drop in solar prices, it became clear that this is an incredible investment," says Fitchburg Mayor Jason Gonzalez in the release. "We could see early on that the project would bring dramatic energy and cost savings for years to come. At the same time, we're also committed to clean energy because it's good for the planet, people's health and our local economy."
According to the release, the 362 kW of solar will replace about 10% of the city government's total electricity usage, helping the municipality meet its pledges to generate 25% of its energy with renewable sources by 2025 and to lower greenhouse-gas emissions. In addition to environmental and public health benefits of renewable energy, the project will also significantly lower electricity costs over the lifespan of the panels, with cost savings projected to be $54,000 in year one alone.
The $580,000 project has an estimated payback time of about nine years, and the city was awarded two grants totaling $50,617 to offset project costs. Arch Electric and Convergence Energy, both based in Wisconsin, will install the solar panels.
"Fitchburg is committed to clean, renewable sources of energy for the long term, and we will continue to expand our renewable energy capacity as opportunities arise. There's a strong business case to continue investing in renewables, and it's a win-win as the stewards of our environment and of our taxpayer dollars. This solar initiative also establishes Fitchburg as a leader among cities in Dane County working hard to combat climate change," says Gonzalez.
The 2017 solar project will add to the municipality's current 22.2 kW of solar photovoltaics (12.3 kW on the City Hall roof and 9.9 kW of ground-mounted panels at the Public Works Maintenance Facility), increasing production by an order of magnitude. The municipality's remaining renewable energy sources include geothermal heating and cooling systems at the Library and West Fire Station, as well as solar thermal panels that heat hot water at City Hall and the West Fire Station.