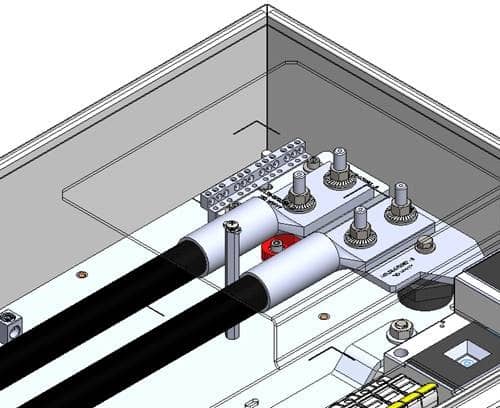 Yaskawa – Solectria Solar, a U.S. commercial PV inverter manufacturer, says it has added premium features and options to its DISCOM and ARCCOM string combiner lines.
The company says the new features satisfy the growing needs of PV system designers and reduce overall system cost. James Worden, CEO of Yaskawa – Solectria Solar, adds, "The new string combiner options help PV system owners and designers maximize [return on investment]."
The new features for the DISCOM and ARCCOM include the following:
New Material Finish: High gloss white polyester powder coat painted steel – the company says this finish is proven to keep the electronics cooler in higher temperatures and reduces extreme thermal cycling, adding to the product life.
Heavy Gauge Bus Bars with High-Quality Plating: The company says this educes operating temperature, maximizing product life and eliminating failures. The plating is bright tin, which prevents corrosion between components and maximizes product life.
Multi-Contact MC4 or Amphenol H4 Connectorized Wire Whips: Whips are the most robust option reducing installation time and costs, according to teh company.
Compression and Mechanical Connectors: Designed to fit various wire sizes and copper/aluminum output connectors.
316 Stainless Steel: Bellville spring washers and nuts on output studs in Bellville stainless steel, which eliminates corrosion possibility.
According to the company, the combiners have gone through highly accelerated lifetime testing, guaranteeing all components are carefully vetted for reliability.
Image courtesy of Yaskawa – Solectria Solar: ARCCOM with compression connector option