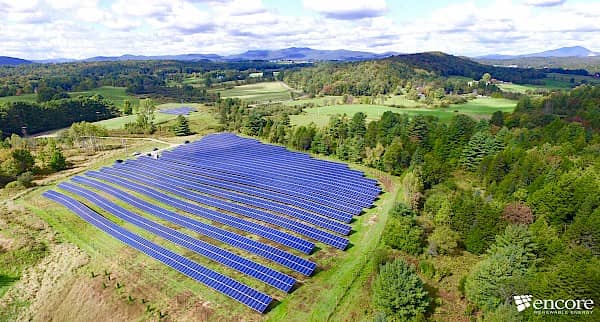 Yaskawa – Solectria Solar, a commercial PV inverter manufacturer, has announced the deployment of its PVI 28TL and PVI 36TL inverters at two solar projects in Vermont. According to the company, the Nebraska Valley and Waterhouse solar farms total 2.7 MW and are among the first solar projects to be owned by town and village utilities in the state.
Municipal utilities Stowe Electric Department and Hyde Park Electric Department respectively own their assets outright, and each utility secured financing under the U.S. Treasury Department's Clean Renewable Energy Bonds program and benefited by cost savings associated with developing and constructing the two projects concurrently.
Vermont-based Encore Renewable Energy worked with both municipal utilities to develop the projects. Namasté Solar, a longtime customer of Yaskawa – Solectria Solar, was selected to provide engineering, procurement, and construction for both projects.
"Yaskawa – Solectria Solar has a great team, and we have relied on their products for various projects around the country. Yaskawa – Solectria was a great fit for these projects," comments Ben Griffin, co-owner and project development manager at Namasté Solar.
"These installations are excellent examples of municipal utilities bringing solar to their communities and demonstrate how all parties benefit by harvesting the sun's energy. We're honored to have contributed to the development of these systems," says Mark Goodreau, director of sales at Yaskawa – Solectria Solar.