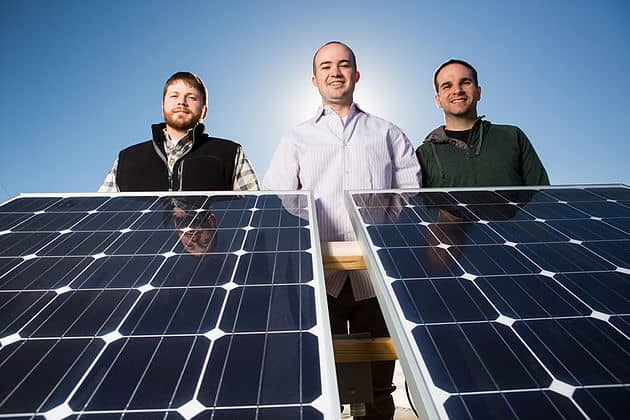 Module manufacturer Yingli Solar has formed a partnership with WattGlass Inc., a provider of anti-reflection (AR) and anti-soiling (AS) coatings for module glass, to pilot-test a special coating option for PV modules.
The WattGlass coating, which is the subject of a DOE SunShot award, "virtually eliminates reflection, glare and fogging on glass and other transparent materials, using a proprietary nanoparticle coating," the company says. The coating uses no solvents and is completely water-based, which makes it easy to handle and eliminates cumbersome storage requirements. The coating improves nameplate module power output over competing coatings while also providing value to project owners through reduced operational and maintenance costs.
WattGlass and Yingli Green Energy Americas have been working together over the past year to demonstrate performance and reliability metrics for the product, and the companies say the pilot demonstration will take place in 2018.
"We are evaluating the technology for implementation across our product lines and are excited to be working with WattGlass," says Sergiu Pop, director of business development for Yingli Americas.