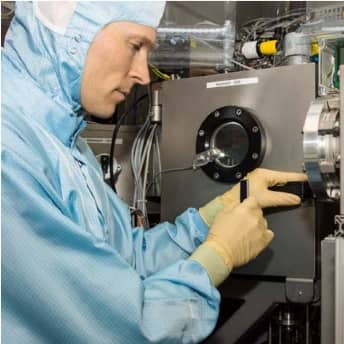 The Germany-based Center for Solar Energy and Hydrogen Research Baden Wurttemberg (ZSW) has set a new world record for a thin-film copper indium gallium diselenide (CIGS) solar cell, having achieved 22.6% efficiency.
The institute says that tops the previous record – set by Japan-based Solar Frontier last year – by 0.3 percentage points, and it brings the CIGS efficiency record back home to ZSW for the fifth time. The Fraunhofer Institute for Solar Energy Systems has confirmed the results.
ZSW says its record-setting cell has an area of about 0.5 cm2, a standard size for test cells. The researchers accomplished this latest performance boost by improving the manufacturing process at several points, one being the post-deposition treatment of the CIGS surface with alkaline metal compounds being incorporated into this layer.
With these latest advances in research and development, thin-film cells could soon be a serious contender for the silicon-based solutions that have dominated the PV market for years, according to ZSW.
"I expect that we can achieve up to 25 percent efficiency in the years ahead," comments Prof. Michael Powalla, ZSW board member and head of the photovoltaics division.
In the next few months, ZSW says it will team up with its industry partner Manz AG to port this latest advance out of the lab and into the factory. Manz, a mechanical engineering firm based in Reutlingen, Germany, offers turnkey manufacturing lines for CIGS thin-film solar modules.