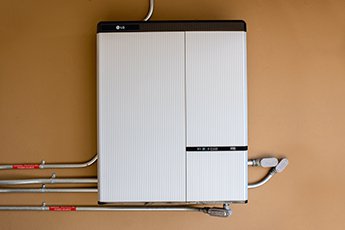 Sunrun Inc. is bringing its Brightbox home solar and battery service to customers in Vermont.
According to the company, Vermont households can get Sunrun's solar-powered home battery, Brightbox, from as little as zero dollars down and at a consistent, low monthly rate. They will also be able to enroll with Sunrun in Green Mountain Power's bring-your-own-devic battery program, which will harness home batteries across the state to provide clean energy and services to the electricity system.
"Vermont is showing the way towards a cleaner, more people-powered energy system with home solar and batteries. We are excited to bring our Brightbox home battery service to the state," comments Lynn Jurich, co-founder and CEO of Sunrun. "Green Mountain Power has long been a leader in the transition to clean, renewable energy. Together, we will bring the full benefits of home batteries to residents across Vermont – providing resilient backup electricity to customers, reducing the need for dirty power plants and building a more affordable energy system."
Clean energy generated from rooftop solar panels is stored in Sunrun's Brightbox battery throughout the day. When the grid goes down and there is an outage, Brightbox provides backup electricity to a customer's home. For a typical customer, Brightbox can provide approximately 8-12 hours of backup electricity.
By introducing Brightbox in Vermont, Sunrun now offers the service in nine states and Puerto Rico.