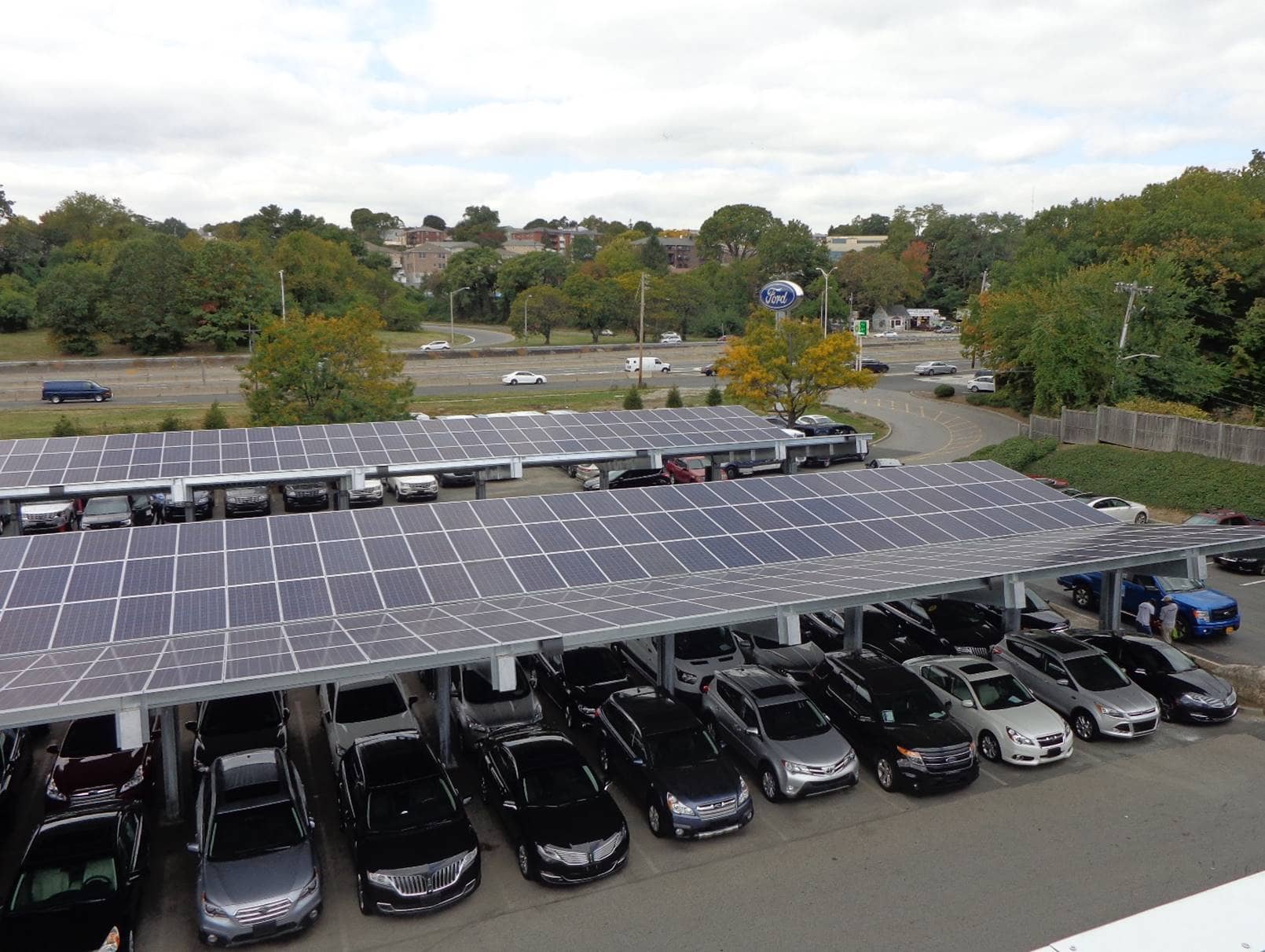 Yonkers, N.Y.-based auto dealer Smith Cairns Ford Lincoln Mazda Subaru has turned to solar to save on its energy bills.
Working with Standard Solar, the dealer installed a 1,272-panel, 394 kW solar PV system. In addition to the 253 kW array on its rooftop, the system also features two solar carports totaling 141 kW.
Standard Solar says that the rooftop and carport arrays, expected to produce approximately 472,000 kWh of power per year, will cover 100% of the dealer's energy needs. The V-shaped carport arrays are rain and snow proof, thus protecting the dealership's auto inventory and providing a clean and dry environment for prospective buyers. The project also includes an electric vehicle (EV) charging station to support the dealer's EV inventory and EV customers.
"For more than 50 years, Dwight McGuirk and his family have been part of the economic engine in America, providing jobs and spurring development," saiys Rick Berube, chief operating officer of Standard Solar. "The decision for Dwight to install solar is another example of how small business owners continue to contribute to our economy and how it correlates to the success story of the solar industry in the U.S."
The project was funded through a capital lease and received a performance-based incentive from the New York State Energy Research and Development Authority under the NY Sun Initiative.