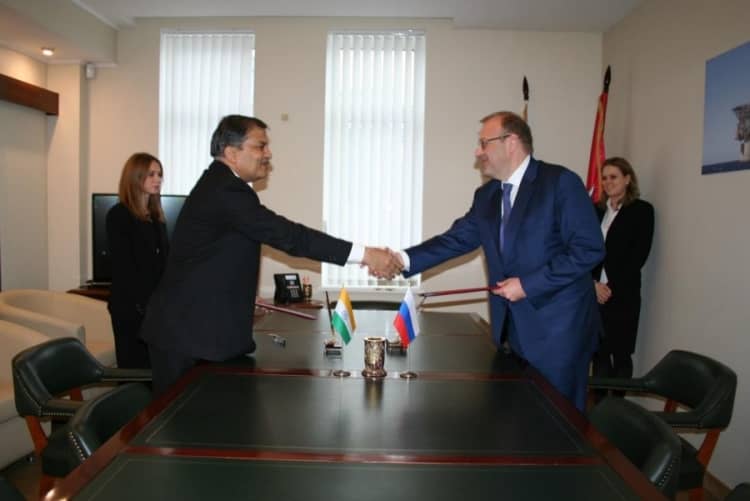 The Solar Energy Corp. of India (SECI) and the Russian Energy Agency (REA) have recently signed a memorandum of understanding (MOU) to set up large-scale photovoltaic power plants in India between 2016 and 2022.
Per the agreement, a pilot project with a capacity of up to 500 MW is to be constructed.
The parties have agreed to collaborate on the basic aspects of project implementation and on the development of the manufacturing facilities. SECI is to assist in acquiring government clearances and approvals, while REA is to offer its advanced technology and low-cost financing.
A working group of representatives from both companies will decide the next steps forward.
The MOU was signed by A.V. Tikhonov, REA's general director, and Ashvini Kumar, SECI's managing director, in the presence of numerous senior-level officials.