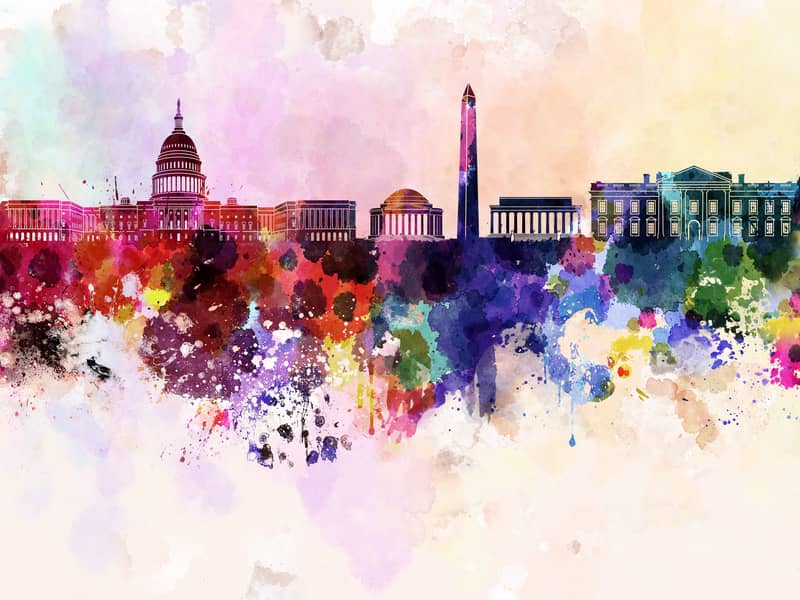 Washington, D.C., Mayor Muriel E. Bowser has signed into law a bill that increases the district's renewable portfolio standard (RPS) from 20% by 2020 to 50% by 2032 – with a 5% solar carve-out.
The District of Columbia City Council unanimously passed the legislation in June, and according to a press release, Bowser says the new law will expand access to clean energy for D.C. residents and create a long-term pipeline for green jobs and business creation. As the RPS is implemented, the release adds, demand for solar will rise dramatically.
"This groundbreaking new law will enable us to extend the benefits of solar power to many diverse populations – our seniors, our local small businesses, our nonprofits, and our residents and families living on a fixed income," says Bowser in the release.
"We will serve 100,000 low-income households by 2032 – that's more than 6,000 homes per year – and we'll reduce their electricity bills by 50 percent as a result," she continues. "We'll be creating at least 100 green jobs in the first year, with that number growing every year through 2032. That means reducing carbon emissions, lowering residents' energy bills, and providing pathways to the middle class through the burgeoning marketplace of clean energy – all at the same time."
According to the release, the D.C. Department of Energy and Environment (DOEE) entered into a grant agreement this summer with nonprofit installer GRID Alternatives Mid-Atlantic to launch GZEP Solar Plus. In partnership with Marion Barry Summer Youth Employment Program, the program works to provide local young adults ages 18 to 24 paid training in solar panel installation, energy efficiency, and basic safety and construction skills.
On Monday morning, the mayor signed the RPS legislation during a press conference that was held at the site of a residential solar installation recently completed through the GZEP Solar Plus program.
"This is an investment not just in our environment, but in our economy as well – providing good career opportunities for young people like the young men and women in the GZEP Solar Plus program and reducing the energy cost burden for 100,000 low-income D.C. residents over the next 15 years," says Nicole Steele, executive director of GRID Alternatives Mid-Atlantic. "We're excited to partner with the district to make sure all of our communities can benefit from solar."
The newly signed legislation is slated to become effective next month.