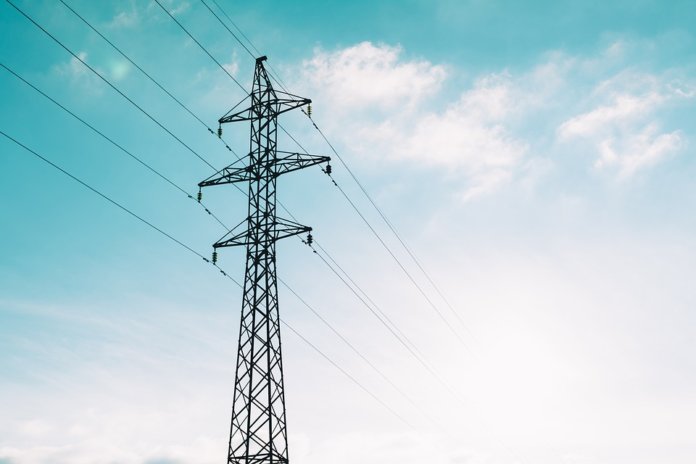 In a move being denounced by clean energy groups, the Federal Energy Regulatory Commission (FERC) has proposed to "modernize" its regulations governing small power producers and cogenerators under the Public Utility Regulatory Policies Act of 1978 (PURPA).
According to FERC, the changes will better address consumer concerns and market changes in the energy landscape in recent decades.
Congress enacted PURPA to address the national energy crisis by encouraging the development of small power producers and cogenerators, called qualifying facilities (QFs), to reduce the country's demand for traditional fossil fuels, which were considered to be in short supply, explains FERC, which first enacted its rules in 1980.
The new notice of proposed rulemaking (NOPR) constitutes the commission's first comprehensive review of its PURPA regulations. The proposed changes are intended to continue encouraging development of QFs while addressing concerns regarding how the current regulations work in today's competitive wholesale power markets.
"PURPA laid the foundation for the commission's open-access transmission policies and the competitive wholesale power markets that we have today," says Neil Chatterjee, FERC chairman. "But a lot has changed since 1980. We have seen tremendous technological advancements in renewables, increasing sophistication in competitive electric power markets, and abundant supplies of domestic natural gas. It's time to modernize the commission's implementation of PURPA to reflect those significant developments."
The NOPR focuses on providing flexibility to state regulatory authorities so they can accommodate recent wholesale power market developments, and it also streamlines the commission's policies and practices, says FERC. Specifically, the proposal allows states to incorporate market pricing into avoided cost energy rates in various ways, allows states to require energy rates (but not capacity rates) to vary during the life of QF contracts, modifies the "one-mile rule," and lowers the threshold presumption for nondiscriminatory access to power markets from 20 MW to 1 MW for small power production, but not cogeneration, facilities. It also requires states to establish objective and reasonable standards for QFs to obtain legally enforceable obligations for the purchase of their power. Finally, the proposal permits protests of a QF's self-certification or self-recertification without the need to file and pay for a separate petition for declaratory order.
"It's clearly time for FERC to revisit its PURPA policies," Chatterjee adds. "Congress told us to review our policies from time to time to ensure that our regulations continue both to protect consumers and to encourage the development of QFs. That is precisely what we are doing here."
Katherine Gensler, vice president of regulatory affairs at SEIA, argues that FERC's proposal "would have the effect of dampening competition and allowing utilities to strengthen their monopoly status to the detriment of customers," rather than "focusing on PURPA's goal of ensuring competition."
In August, SEIA filed a proposal with FERC to address what the association said are longstanding concerns with monopoly utilities by enhancing competition under PURPA. SEIA's proposal aimed to provide utilities with a new framework for offering competitive solicitations based on their integrated resource plans, while also complying with PURPA's requirement to purchase energy and capacity from small renewable and cogeneration facilities. SEIA said its competitive bidding solution was designed to prevent utility self-dealing while opening the market for new capacity to independent developers.
Gensler says SEIA was "encouraged that [its] proposal gained recognition for the balance it offered."
"However," she adds, "the proposed rule is a move away from competition, and we hope FERC rethinks the most harmful portions of this proposal. We will continue to push for PURPA reforms that increase competition, transparency and enforcement."
Richard Glick, a FERC commissioner and former general counsel for the Democrats on the Senate Energy and Natural Resources Committee, has announced a dissent in part from FERC's NOPR, arguing that it would "effectively gut [PURPA]."
"Our basic responsibilities under PURPA are three-fold: (1) to encourage the development of QFs; (2) to prevent discrimination against QFs by incumbent utilities; and (3) to ensure that the resulting rates paid by electricity customers remain just and reasonable and in the public interest," Glick says, adding that he is "deeply concerned that the commission has failed so far to show that certain aspects of its proposal satisfy our basic responsibilities under the law."
The Sierra Club, also speaking out against the proposal, warns that the changes could have a profound impact on clean energy development across the country.
"FERC must treat this rulemaking with the utmost care to ensure that any reform is fair to clean energy developers seeking to compete with dirty, expensive fossil fuel plants," says Mary Anne Hitt, director of the Sierra Club's Beyond Coal campaign. "We will be following these proceedings very carefully and urge FERC to move forward with fidelity to PURPA's intent of promoting energy conservation and greater use of domestic and renewable energy resources. The commission must ensure that any changes are supported by a robust record so as to not stifle innovation, competition or electricity customers' access to clean energy."