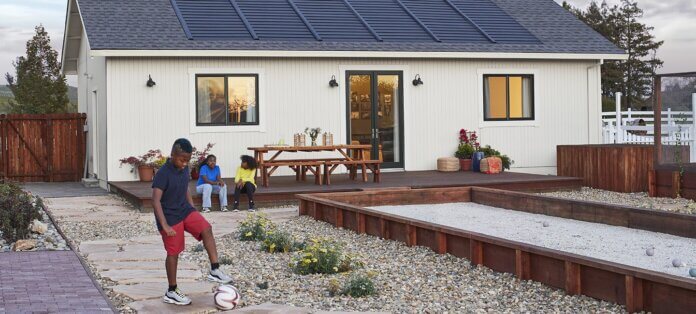 GAF Energy has completed the construction of the company's manufacturing facility in Georgetown, Texas.
Full operation is planned for the end of the year, when the facility will produce the Timberline Solar Energy Shingle, which is meant to integrate with traditional shingles. The new manufacturing facility is the company's second and is set to increase its capacity by 500%, bringing total production of its solar shingle to 300 MW annually.
"We're thrilled to be building the future of solar here in Georgetown. The community has welcomed us with open arms, confirming everything we thought when we made the decision to expand to Texas," says Martin DeBono, GAF Energy's president.
"We've begun hiring and already have dozens of people ready to make the best solar roofing on the market right here in Georgetown. We firmly believe that manufacturing in America speeds the innovation cycle and allows us to deliver the best product for our customers," he adds.
The company began hiring earlier this year and has brought on more than 75 people in manufacturing, supply chain, logistics and other associated roles. At full capacity, GAF Energy plans to employ more than 240 people in Georgetown. The company's first manufacturing facility, in San Jose, Calif., was completed in 2021.