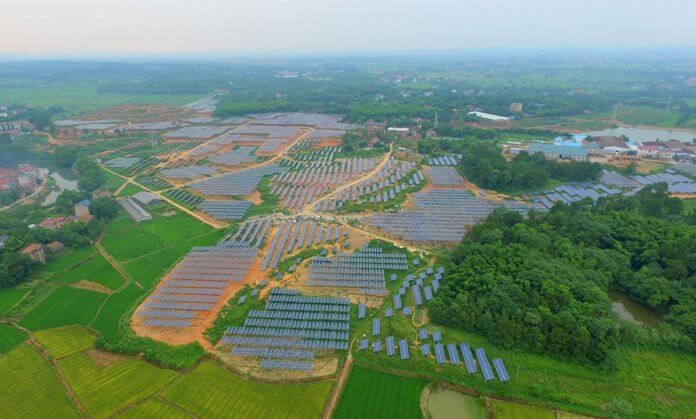 Ginlong Technologies, a manufacturer of photovoltaic string inverters, has expanded its Solis portfolio with a new utility-scale solution for the U.S. solar market.
The Solis 125 kW, 1500 V three-phase string inverter will make its debut at Solar Power International, taking place in Salt Lake City on Sept. 23-26.
Delivering substantial energy harvest advantages, the Solis 125 kW solution combines high power density and light weight to streamline installation, says Ginlong. Furthermore, Ginlong's integrated utility solution includes a U.S.-based service team for operations and maintenance.
"Solis continuously sets new standards in string inverter reliability," says Gary Lam, head of the utility business at Ginlong Solis USA. "High system reliability means ultra-low maintenance costs for our customers, boosting returns over the life of their assets."
Designed for higher energy yield, the Solis 125 kW offers the following advantages, according to the company:
• 33% higher DC string voltage than 1000 V systems, resulting in higher energy density and lower installation costs;
• 99.1% maximum efficiency;
• 20 DC inputs, resulting in DC-to-AC ratios up to 150% for greater energy generation during lower irradiance conditions; and
• Optional AC combiner connecting two 125 kW units into a 250 K system, substantially reducing AC cable costs.
The Solis 125 kW also features built-in string monitoring, which measures all string parameters for quick fault isolation and system commissioning. An integrated smart I/V curve scanning feature also helps detect string faults such as panel mismatch and shading.