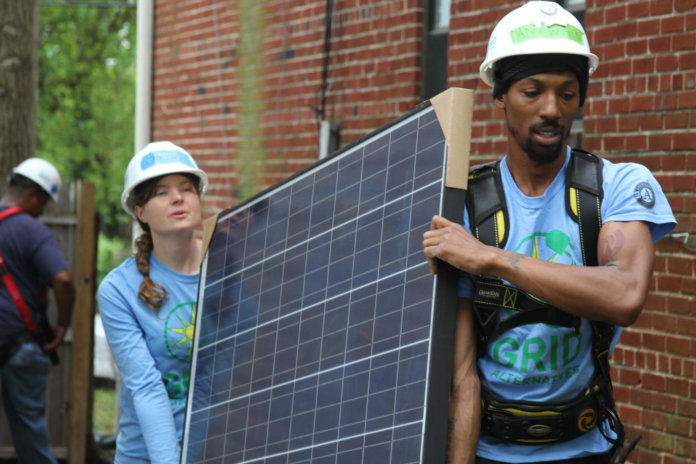 Ahead of the annual MLK Day of Service, GRID Alternatives, a nonprofit that makes solar power and job training more accessible to underserved communities, has received renewed support for its SolarCorps Fellowship Program through the Corporation for National and Community Service.
This support will help deploy renewable energy technology and job training in low-income communities across the U.S., says GRID. Over three years, the more than $1.6 million commitment will support 120 AmeriCorps members as they gain hands-on training and technical skills in the solar industry through service at GRID Alternatives' affiliates and offices.

"The SolarCorps Fellowship Program embodies our triple bottom line: people, planet and employment," says Erika Symmonds, GRID Alternatives' vice president of workforce development and service learning. "Through their paid year of service and training, SolarCorps fellows not only gain skills to launch a career in clean energy but also make a difference on the ground by making the cost-savings and job training opportunities in solar accessible in communities with fewer financial resources and more barriers to employment."

The Corporation for National and Community Service has supported GRID Alternatives through AmeriCorps and AmeriCorps VISTA since 2006, and more than 200 people have served as SolarCorps fellows. Impacts of this three-year commitment will include as follows, says GRID:

120 individuals to serve at GRID Alternatives for a year of paid service;
Over 200,000 hours of service in under-resourced communities;
4,500 families from underserved communities to receive no-cost solar power; and
Nearly $700,000 in education scholarships to be made available for AmeriCorps members to pay off existing education debt or go back to school.