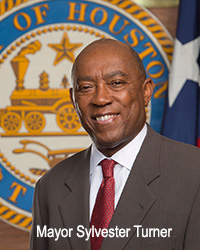 Today, a bipartisan group of 231 mayors sent a letter to Congress, urging legislators to pass the Renewable Energy Extension Act (H.R.3961/S.2289), which would extend the solar investment tax credit (ITC) for five years.
According to an analysis from the Solar Energy Industries Association (SEIA), the group represents large cities such as Philadelphia and San Antonio, as well as midsize and small cities such as Wichita, Kan., and Bozeman, Mont. In addition, more than 60 mayors that signed the letter are working in districts that have a Republican member of Congress.
"More than 200 mayors from 39 states are stepping up to defend the ITC," says Abigail Ross Hopper, president and CEO of the SEIA. "Mayors are increasingly turning to solar energy to fight the effects of climate change and generate millions of dollars of private investment in their cities. We're thrilled to have their support as we fight to preserve one of the most successful clean energy policies in U.S. history."
The ITC is scheduled to start stepping down at the end of 2019. SEIA is leading a major campaign to push members of Congress to send President Donald Trump legislation that would extend the tax credits for five years.
The following are remarks from some of the mayors in support of the ITC:
Mayor Rick Kriseman, St. Petersburg, Fla.: "St. Pete was the first city in Florida to commit to 100 percent clean energy. The city and its constituents have made significant investments locally in solar on residential and commercial properties, as well as hours of volunteer time to educate the community. Keeping this momentum is important to meeting our city's goals. The solar investment tax credit is one of the most important federal policy mechanisms to support the growth of solar and other renewable energy sources in the United States. The federal ITC has been a critical innovation policy, creating hundreds of thousands of jobs, lowering electricity prices for families and businesses, reducing carbon emissions, and maintaining America's competitive edge in emerging energy technologies. With the ITC set to begin ramping down in 2020, now is the time to continue this important policy."
Mayor Sylvester Turner, Houston: "As the nation's largest municipal user of renewable energy, Houston understands that sustainability and resiliency go hand-in-hand. Continuing to support the growth of renewable energy will help the U.S. lead the energy transition, reduce greenhouse-gas emissions, and build smarter, more resilient communities."
Mayor Zachary J. Vruwink, Wisconsin Rapids, Wis.: "Promoting solar-friendly initiatives and supporting the tax credit extension means more jobs for our renewable energy technical college graduates and a stronger local economy. We all have a responsibility to secure a future fueled by more renewable energy for a healthier, cleaner planet."
Mayor Art C. Brown, Largo, Fla.: "The City of Largo's strategic plan provides a vision for the city to be the community of choice in Tampa Bay through long-term decision-making that guides transformational initiatives and preserves long-term social, environmental and financial health of our community. In support of this, our organization has committed to transitioning to 100 percent renewable energy by 2035, and by 2050 community-wide. The solar investment tax credit is a necessary tool that strengthens the ability of our residents and business owners to make this transition, particularly for the most vulnerable across our community. Therefore, the City of Largo appreciates your consideration in extending the ITC and supporting H.R.3691 and S.2289."