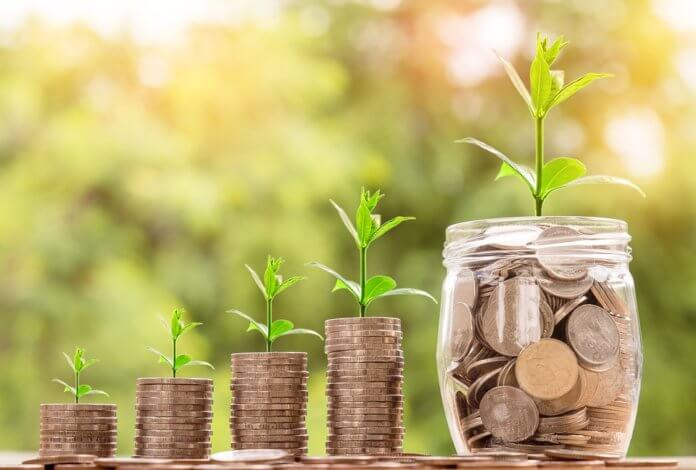 NY Green Bank, a division of the New York State Energy Research and Development Authority (NYSERDA), has announced strong results for the second quarter, as highlighted in its new Quarterly Metrics Report.
Q2 brought NY Green Bank's total portfolio commitment to $786.7 million, supporting both the state's mandate for an 85% reduction in greenhouse-gas (GHG) emissions by 2050 and Gov. Andrew M. Cuomo's Green New Deal.
 
Solar transactions closed during the quarter include as follows:
$1 Million Bridge Loan to Distributed Sun – Supporting the Deployment of Community Solar Projects

This loan will finance interconnection deposits to New York State Electric & Gas and Rochester Gas & Electric in support of a portfolio of community distributed generation solar projects in New York State. The transaction is expected to support up to 45 MW of solar assets, which, in turn, are expected to provide commercial and residential subscribers access to clean, low-cost energy and reduce up to 26,500 metric tons of GHG emissions annually.

$27.1 Million for Spruce Inc. – Supporting Secondary Markets for Residential Solar in New York State

Spruce owns a portfolio of approximately 235,000 residential solar systems that it operates and manages, located in 11 states, including New York. NY Green Bank's $27.1 million, alongside private capital from five commercial banks, supports the medium-term financing of residential solar in New York. The provision of secondary financing of operating solar panels is expected to provide confidence to developers and future financiers that there is increasing liquidity in the residential solar asset class.
Other transactions include a $6 million construction-to-term loan to support the deployment of controlled-environment sustainable agricultural assets and a $15 million credit to support commercial energy efficiency.
"NY Green Bank continues to expand its reach into new and growing asset classes, such as community distributed generation, energy efficiency and controlled-environment agriculture," comments Alfred Griffin, NY Green Bank's president. "We are pleased with our second-quarter results and look forward expanding our reach to help advance state goals under Governor Cuomo and to supporting more qualified projects to increase renewable energy in all sectors in the months ahead."
To date in 2019, NY Green Bank is averaging $74.6 million in commitments per quarter.
"Building out a clean energy marketplace is critical to supporting Governor Cuomo's nation-leading clean energy goals, and NY Green Bank continues to demonstrate its leadership in this area by strategically growing its portfolio across all sectors," says Alicia Barton, president and CEO of NYSERDA. "Financial investments in energy technologies and business models are helping to maintain the New York's trajectory toward a statewide energy transition for the benefit of all."
This group of transactions follows NY Green Bank's successful first quarter, which included three closed transactions, sponsored by BlackRock Renewables Assets (one transaction) and Carlyle Power Partners (two transactions) in support of wind energy in New York State.