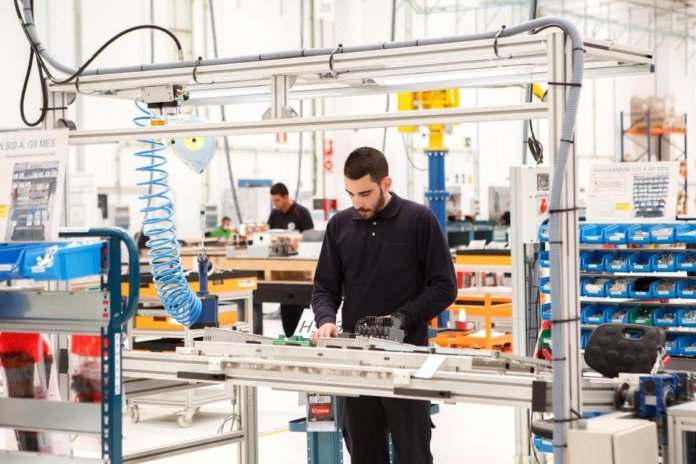 Siemens Gamesa has inaugurated a new renewable energy testing and manufacturing center in Madrid.
The company has expanded and upgraded facilities previously operated in Coslada, Madrid. Located in the municipality of San Fernando de Henares, the new facility is "ready to tackle the technologies of the future," says Siemens Gamesa. This includes wind power, solar photovoltaic power and energy storage.
It is equipped with two test benches for testing and validating systems with a capacity of up to 10 MW, up from the previous capacity ceiling of 2 MW. The facility, stretching some 8,400 square meters (slightly bigger than a football stadium), dedicates nearly half of its space to the test benches. The other area houses manufacturing lines devoted to the production of power electronics for the wind power, solar PV and energy storage industries. Last year, the company produced systems with capacity of around 2.5 GW for the wind and solar PV segments; this year, it expects to boost the production of PV inverters by 70%.
During a speech at today's opening ceremony, Enrique Pedrosa, CEO of Siemens Gamesa's onshore division in southern Europe and Africa, underlined "the significant effort being made by the company on the technological and innovation areas, having just unveiled one of Europe's most cutting-edge facilities."
"Not only will it enable us to meet the industry's current demands – it will prepare us for future developments, thanks to the ability to test systems of up to 10 MW. From now on, it will be possible to do many of the tests that were being performed elsewhere in Spain here at the factory. This will translate into a significant improvement in development times and, thus, in competitiveness."
In total, 183 people are currently working at the center, representing a 20% increase from that of the previous facility last year.