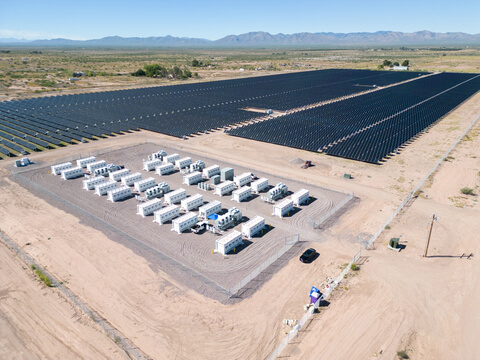 Independent power producer Silicon Ranch and distribution cooperative Sulphur Springs Valley Electric Cooperative (SSVEC) have completed the 20 MW AC McNeal Solar Farm.
The project includes an 80 MWh battery energy storage system, enabling SSVEC to meet increasing load demand and the power needs of more than 3,000 households across southeastern Arizona.
"As the largest electric cooperative in Arizona, providing our members with safe, reliable and affordable power is our number one priority, and our new partnership with Silicon Ranch helps us deliver against this important mission to benefit our members and the communities we serve," says SSVEC CEO Jason Bowling.
Silicon Ranch developed and funded the project and hired more than 140 workers to build the facility. The company will also serve as the long-term owner and operator.
In addition to the solar and energy storage system, the McNeal site also features a new substation that replaces an existing facility serving SSVEC members in the area and includes the interconnection infrastructure for the solar-plus-storage project.