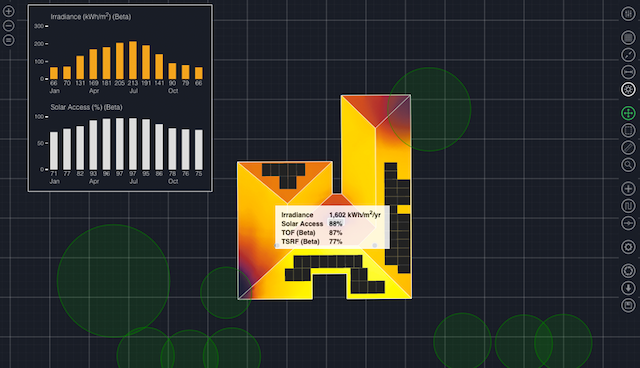 Aurora Solar, a company that focuses on software solutions for distributed solar applications, says it has raised $20 million in a Series A funding round led by Energize Ventures. S28 Capital also joins existing investor Pear in the round.
The company says this latest financing "signals a high-growth phase" as the company expands its product functionality to further streamline solar installers' processes.
"We see a tremendous market opportunity for software to drive efficiency across every aspect of the solar project lifecycle as the industry continues to grow, and Aurora is best-positioned to build it," says Amy Francetic, managing director of Energize Ventures, who is joining Aurora co-founders Christopher Hopper and Samuel Adeyemo and existing board member Shvetank Jain on Aurora's board.
"Aurora's LIDAR-enabled digital solution will be instrumental in making solar energy more affordable and reliable. In addition to capital, we look forward to bringing our energy industry network and experience in scaling industrial SaaS companies to help accelerate Aurora's growth," she says.
Aurora's solution incorporates LIDAR data, computer-aided design technology and computer vision to help solar professionals remotely design solar projects. This allows Aurora clients to avoid one of the solar industry's most cumbersome points of contact: the site visit.
With $20 million of new capital, Aurora will expand its engineering, customer success and other business teams.
"This funding will enable us to continue to attract the most talented engineers, marketers, customer success and salespeople to service the fastest-growing occupation in the U.S.: the solar professional," says Adeyemo.