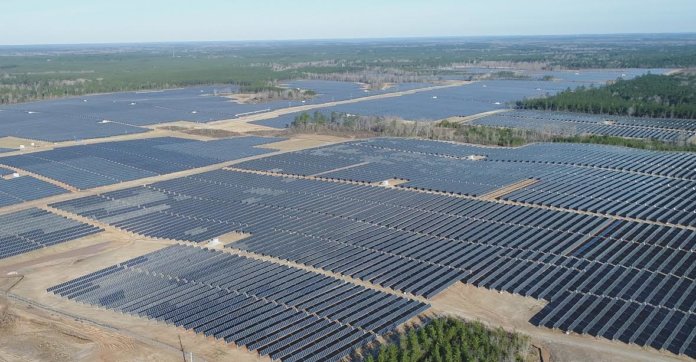 Wells Fargo Renewable Energy and Environmental Finance has completed $49 million in tax equity funding for a 540-acre solar facility in Sumrall, Miss.
Known as MS Solar 3, the 52 MW AC project is expected to generate enough clean energy to power more than 11,400 homes.
Global Atlantic Financial Group provided the balance of the project's capital. Miami, Fla.-based Origis Energy developed and built MS Solar 3 and also operates and manages the facility, which began commercial operations last December. Purchasing the power is Cooperative Energy, a nonprofit energy provider serving 11 member distribution systems in southern and western Mississippi.
"The MS Solar 3 facility is a continuation of Wells Fargo's commitment to the U.S. solar market as we work to support the advancement of clean energy in this country," states Barry Neal, co-head of Wells Fargo Renewable Energy and Environmental Finance. "We're especially pleased to begin our relationship with Origis with such a significant project."