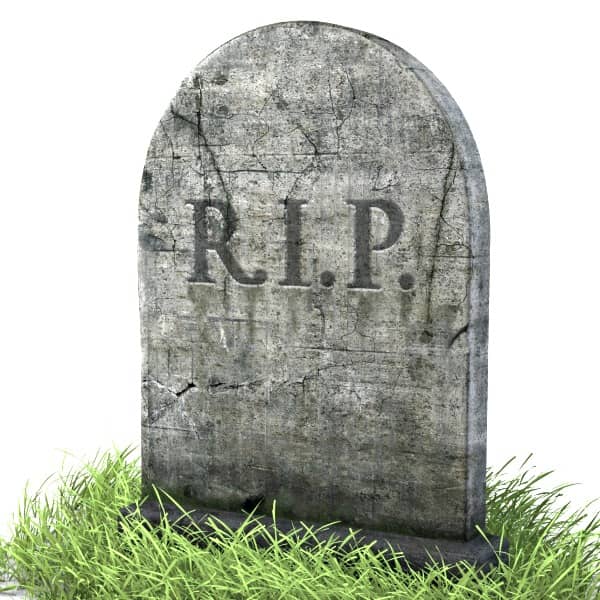 Since Solyndra began its Chapter 11 bankruptcy case more than six months ago, the ill-fated thin-film PV module manufacturer has yet to escape a persistently harsh political and public spotlight.
Countless congressional hearings, speeches, investigations and accusations have centered on whether the Obama administration's awarding and oversight of the company's $535 million loan guarantee from the U.S. Department of Energy (DOE) involved any corruption.
However, for the solar sector, the more important side to the Solyndra story may be the financial side: With or without a loan guarantee, how did the company go from highly promising to bankrupt over the course of a few years? Are there wider lessons to be learned on how to optimally run a risky solar start-up, especially in a challenging market environment?
A recently released 204-page report from R. Todd Neilson, who was appointed the chief restructuring officer of Solyndra's bankruptcy case, gives an inside look at the rise and fall of the now-infamous solar company.
Neilson's independent report (originally posted online via Scribd by CNNMoney) concludes that the DOE had 'sufficient information to understand the risks and challenges' associated with granting a loan guarantee to Solyndra.
In addition, all evidence showed that Solyndra provided ample, accurate information on fab construction costs and other accounting data during the guarantee-monitoring period.
What went wrong, then?
1. What was seemingly a technological advantage was ill-timed for market conditions.
Originally founded as Gronet Technologies in 2005, Solyndra developed a proprietary copper indium gallium diselenide (CIGS)-based PV module technology featuring a 15 mm-diameter CIGS-coated glass inner tube encapsulated inside of a 22-mm-diameter outer tube, hermetically sealed on each end with metal caps.
'Due to the unique slatted design of the modules, along with their ability to be installed with zero degrees of tilt, Solyndra's panels allowed wind to pass through with minimal resistance,' the report explains. 'Unlike traditional crystalline-based panels, which require significant support systems to handle moderate to high wind gusts, Solyndra's panels could be installed relatively easily and at a fraction of the cost of traditional systems.'
In addition to shielding the CIGS material from long-term degradation and receiving diffuse and reflected sunlight, the design also offered key balance-of-system (BOS) and installation cost savings – at least at the time of Solyndra's market entry.
Commercial shipments of the product began in July 2008 and earned the company approximately $6 million in sales for the year. But by the time 2008 ended, Solyndra had already incurred a cumulative net loss of $385.1 million – and its problems were just beginning.Â
Despite receiving its DOE loan guarantee and beginning construction on a second manufacturing facility (Fab 2) in 2009, Solyndra ended the year with a cumulative net loss of $557.7 million. Sales were less than half of what the company had forecasted in its DOE loan guarantee pre-application, according to the report.
As most solar professionals remember, polysilicon prices began plummeting around this time – from $250-$500/kg in 2008 to $60/kg at the end of 2010. 'The precipitous drop in polysilicon prices of approximately 80 percent portended serious problems for the future of Solyndra's CIGS cylindrical technology,' the report says.
2. Optimal sales and distribution tactics may not have been deployed until it was too late.
Solyndra entered into customer agreements with nine prospective customers between 2007 and 2009, according to the report.
Before the arrival of Brian Harrison as president and CEO in July 2010, the company was selling and distributing its product to PV integrators and installers – a model that failed to bring in sufficient business to meet projected sales volumes.
This business model relied on the 'assumed superiority of the Solyndra product and its capability to sell itself when placed into the hands of knowledgeable middlemen,' the report explains. 'However, these middlemen were most often driven by price, [an area in which] Solyndra did not excel.'
Integrators and installers also often lacked capital to buy Solyndra's modules without securing an end buyer for the sale.
'Harrison concluded a new distribution model focusing more on end-user projects provided much more promise,' the report says. 'The new distribution model being developed would pursue strategic accounts (including larger retailers such as Walmart and Target), real estate owners (such as REITs), utilities, agricultural applications and government agencies.'
However, because a key assumption of all forecasts and business plans was that all product would be sold promptly, the company's financial numbers had already dangerously strayed from projections.
3. Manufacturing costs remained stubbornly high.
Solyndra claimed in its pre-application to the DOE that its module architecture facilitates manufacturing costs below $1/W. But in reality, the company was swiftly left behind in the cost-reduction race, especially when masses of Chinese PV manufacturers armed with low-cost government capital came on the scene.
'As this inexorable drive to compete intensified, other solar panel factories were moving toward production costs of $1.00 per watt,' the report notes. 'Solyndra, however, could only operate its existing Fab 2, Phase I facility at $2.00 per watt if it reached full production capacity and met certain technical milestones.'
By June 2010, Solyndra was selling its modules at $3.24/W – with production costs above $4.00/W. In fact, the company sold every one of its modules at a loss in fiscal-year 2010, according to the report.
The average selling price (ASP) for solar modules has since reached approximately $1.00/W. Although such a price decline helps support the broader adoption of solar power, for Solyndra (as well for the several other solar manufacturers that have failed in recent years), it spelled nothing but trouble.
'This rapid drop in ASP was probably the single greatest contributor to Solyndra's failure,' the report concludes.