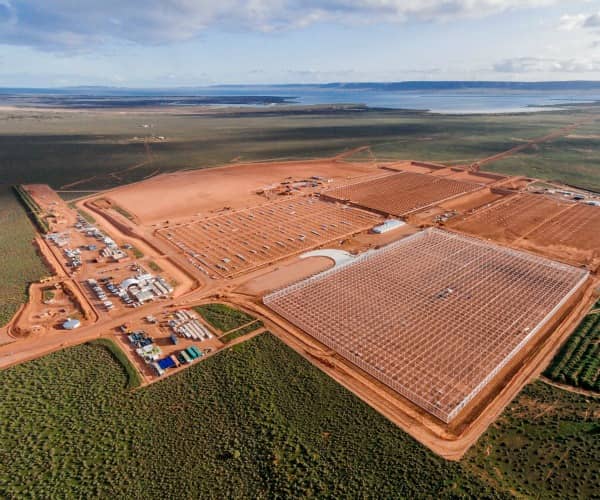 Denmark-based Aalborg CSP has begun construction of a concentrated solar power (CSP) energy system for Sundrop Farms greenhouses in Port Augusta, Australia.
Aalborg CSP is building its Integrated Energy System to heat the greenhouse, provide fresh water by desalinating seawater drawn from the nearby Spencer Gulf, and to periodically run a steam turbine to produce electricity. The solar field will consist of more than 23,000 heliostats supplied by California-based eSolar. The heliostats will be focused on a 116-meter-high tower.
The facility is expected to be commissioned in the second half of 2016.
"The Integrated Energy System is the first of its kind in the world, and it changes the way we are thinking about energy today,' says Svante Bundgaard, CEO of Aalborg CSP. 'It is an intelligent way to supply different energy outputs at the time the industrial facility would need it while providing significant cost and CO2 savings, as well.'