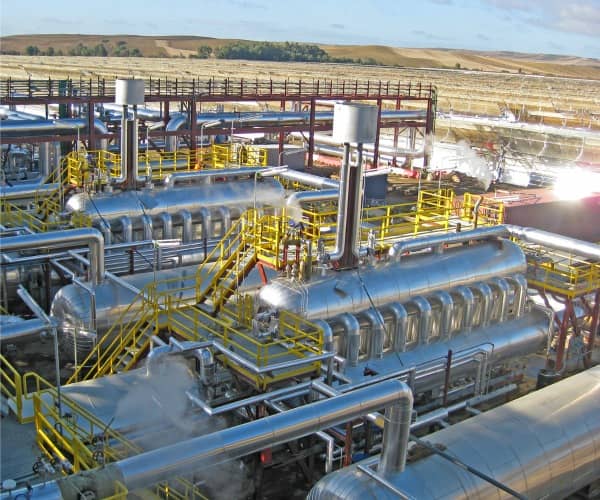 Denmark-based Aalborg CSP has developed a new version of its steam generator technology for molten salt concentrated solar power (CSP) plants.
The company says the upgraded SGS4 system – the fourth in the series – achieves a 10% reduction in technology capital expenditures. The new SGS4 configuration makes use of proven components to retain operational benefits from the former design.
The most significant feature of the optimized SGS4 technology is that it allows the shell-and-tube design to have molten salt on the shell side of all components while maintaining the option to use natural circulation for optimal and stable operation.
Natural circulation in the evaporator unit eliminates the use of circulation pumps and the initial investment costs associated with it, Aalborg CSP says. System components are also placed in an elevated layout, contributing to automatic venting and achieving easy draining, as the molten salt flows by gravity alone.