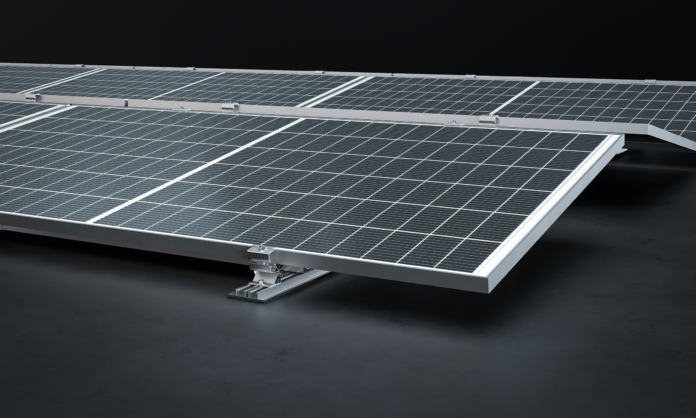 AEROCOMPACT, an Austrian company producing PV racking systems for diverse roofs and ground-mounted setups, has unveiled its new rail-based mounting system – the COMPACTFLAT SN 2, ideal for large solar panels. This solution caters to all common module sizes, including large-format solar modules measuring up to 2348 mm wide by 1303 mm long.
The COMPACTFLAT SN 2 complements AEROCOMPACT's existing bracket-based flat roof system, the COMPACTFLAT S. Featuring long side clamping for optimal loading capability, this modular system offers versatility for all flat roofs. The SN 2 system uses the same components for both south-facing and east/west-facing configurations.
The COMPACTFLAT SN 2 is a large module racking solution that has substantial load-bearing capacity and resilience against extreme weather events. Designed for quick installation, it also comes with multiple options for mechanically attaching the system to the roof. Intelligently designed components ensure straightforward, efficient installation.
By year's end AEROCOMPACT will introduce additional variants and accessory options to the SN 2 product.
AEROCOMPACT is also introducing its SN 2 Q+ system, which places modules in an east-west configuration that can accommodate high wind and snow loads. The SN 2 Q+ system uses a shared rail design resulting in a more cost-effective product. SN 2 Q+ can accommodate module sizes up to 1310 mm wide by 2500 mm long.