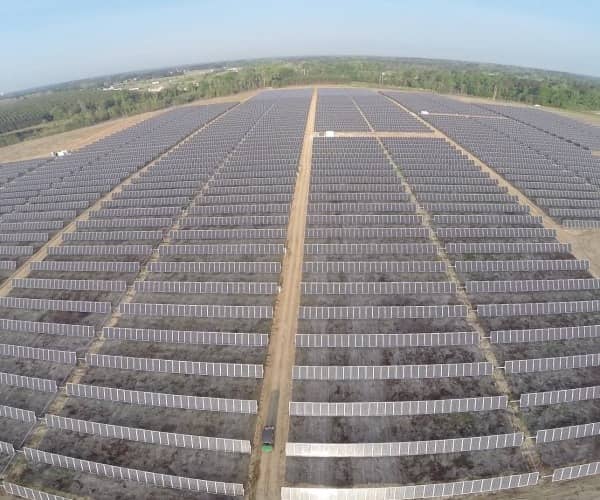 Colorado-based AES Distributed Energy has commissioned a 4 MW solar photovoltaic project in Dublin, Ga.
The facility is the first of two solar PV projects being developed by AES Distributed Energy and its partners that are collectively expected to supply 20 MW to the Georgia Power utility grid. The 16 MW project is under development and is expected to be operational in the first half of 2016.
AES Distributed Energy co-developed the projects with Inovateus Solar and MS Solar Solutions Corp., a wholly owned subsidiary of Morgan Stanley. Gregory Electric Co. is serving as primary engineering, procurement and construction contractor for the two projects. MS Solar Solutions is providing construction capital and long-term equity financing, while AES Distributed Energy will be the long-term owner and operator of both solar PV facilities.
The facilities will feature SolarWorld panels mounted on Array Technologies' single-axis trackers. Schneider Electric is supplying the central inverters.
Georgia Power, a subsidiary of Southern Co., will purchase 100% of the energy production from both projects from AES Distributed Energy under 20-year power purchase agreements. Their development rights were awarded as part of the 2013 Georgia Power Advanced Solar Initiative solicitation for 60 MW of utility-scale solar generation.