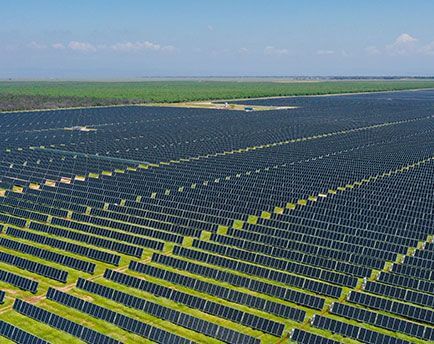 The AES Corporation, a utility and power generation company, has acquired the 2 GW Bellefield project, which is currently in late-stage development and is the largest permitted solar-plus-storage project in the United States. 
Located in Kern County, Calif., where AES1 already has considerable operations, the project includes two phases, each with 500 MW of solar and up to 500 MW of four-hour duration battery energy storage.
Phase one of the Bellefield project has a 15-year power purchase agreement (PPA) to deliver energy to an existing AES corporate customer. AES expects to contract up to an additional 1 GW of solar-plus-storage in phase two by the end of this year. Both phases of the project were developed by the seller, Avantus, and are expected to come online in 2025 and 2026, respectively.
"This significant acquisition accelerates AES' deployment of unique renewable energy solutions to our key corporate clients in the California market," says Andrés Gluski, AES president and CEO.
Over the last decade, AES has grown its portfolio of renewable energy projects, including 15 GW of installed capacity, a 12 GW backlog of projects with signed long-term contracts (including phase one of the Bellefield project) and a global pipeline of 61 GW.
Alberta Investment Management Corp. (AIMCo) is an investor in AES' clean energy business in the U.S., with 25% ownership of the business' growth projects.