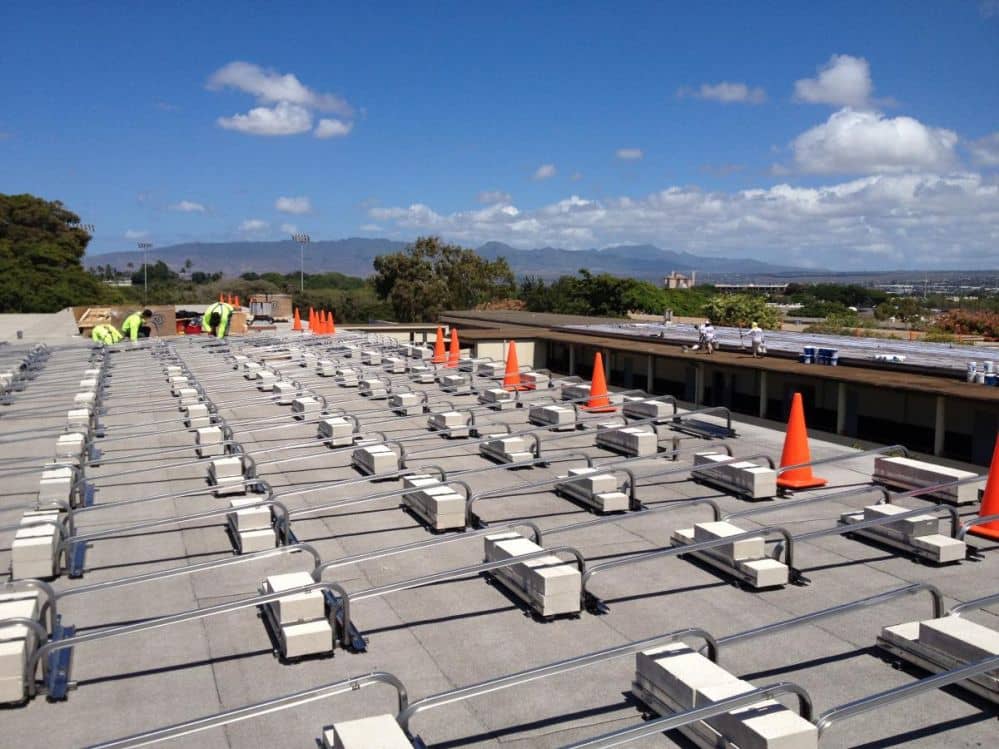 Applied Energy Technologies (AET) has received Underwriters Laboratories (UL) 2703 certification for its Rayport-B ECO roof ballast racking system.
The Rayport-B ECO racking system was evaluated for module-to-system bonding to the requirements of UL Subject 2703 Issue 2. As part of this evaluation, the racking and modules were subjected to atmospheric and corrosion tests, temperature and humidity cycling, and bonding path resistance.
The Rayport-B ECO was also evaluated for fire resistance and achieved a Fire Class A rating when used with UL 1703-listed photovoltaic modules with a Type 1 and Type 2 fire performance rating.
'Achieving the UL 2703 certification is a vital component of our racking solutions and market strategy,' says Aaron Faust, vice president of business development at AET. 'California rooftop installations in 2015 are already requiring this certification. The rest of the U.S. will require it in 2016, so we understand the importance of compliance.'