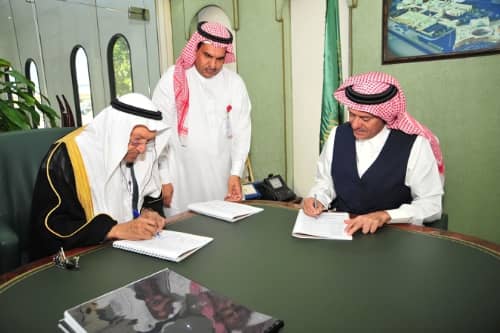 The Al-Afandi Group has signed a property contract with the Saudi Royal Commission to build the first phase of what the company calls the largest, comprehensive, fully integrated commercial solar panel factory in the Middle East.
Per the agreement, the facility is to be built on a 55,000-square-meter site in Yanbu, and the panels will feature a 120 MW capacity by the end of the first phase.
Majed Aldahawi, member of the board at Al-Afandi Group and commercial director, says this initiative works in concert with the National Transformation program, in an effort to support the nation's economy through renewable energy.
The facility will utilize a fully integrated, fully automated production line from scratch, including the smelting of polysilicon to produce ingots, slicing thin wafers, and framing and sealing the panels with a protective glass cover.
The Al-Afandi Group says it is working toward obtaining an eventual 1 GW capacity for the plant.