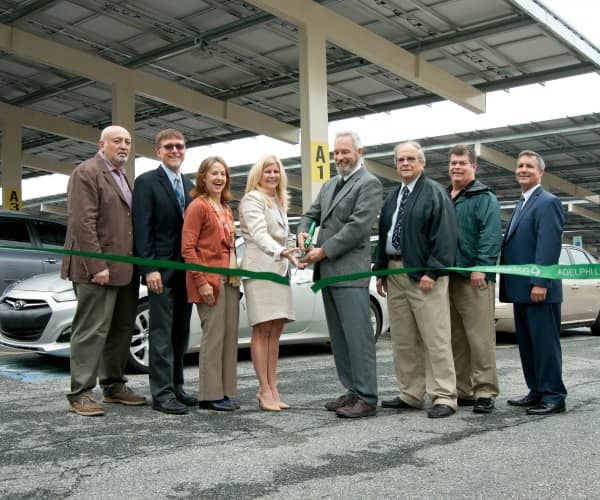 Framingham, Mass.-based Ameresco Inc. has completed a multi-phase renewable energy and energy-efficiency project at the U.S. Army's Adelphi Laboratory Center in Adelphi, Md.
Under the most recent phase of the $45 million energy-savings performance contract, Ameresco installed facility-wide energy conservation measures, including rainwater harvesting, in addition to 2 MW of solar photovoltaic systems on carports and rooftops. The PV installations consist of 331 kW installed on rooftops and 1.7 MW of solar carports.
During the earlier phases, the company installed a number of lighting systems; heating, ventilation and air-conditioning improvements; high-efficiency transformers; and a 2.2 MW combined heat and power system, among other improvements.
Ameresco is also providing long-term operations and maintenance services for the major equipment installed.